Cold Crush Brothers Live at the 35th Anniversary Wild Style Park Jam
What's up good people, welcome to the New York Said podcast.
Today you guys are in for a Wild Style treat. I'm going to take you to a Park Jam. I'm talking about a straight up old school hip hop Park Jam.
~~~
Show Notes
Let me paint a quick picture.
Dave Chino put the word out that there was going to be a Wild Style 35th Anniversary Reunion at the Amphitheater in East River Park, the Lower East Side. If you've never seen the film Wild Style you should, like ASAP. It'll give you good idea of what a park jam is and I recorded this very episode where they shot the closing scene of that film.
I didn't know that this was happening until yesterday but I don't live too far from that park so I just walked over to see what's up.
Honestly I was hoping I'd bump into Dave Chino to see if I could get an interview but no dice. It was too crowded for that and the chances of me finding anyone was pointless. So I just posted up a few rows from the stage and just took in the vibe.
I had the audio recorder on me so I just started taping stuff.
What I have here for you today is a performance by the Cold Crush Brothers and DJ set by Grand Wizzard Theodore. If you don't know who these people are, check the show notes to this episode and you'll find all the info you need
But lemme give you a clue
The Cold Crush Brother are a hip hop group that was form in about 1978. They are especially known for their memorable routines which included rhymes but their harmonies and melodies. This is really foundational stuff here.
Second, DJ Grand Wizzard Theodore invented scratching. Did you hear what I said? You're about to hear a live hip set with the DJ that invented scratching. He's also known for his mastery of needle drops.
I didn't interview these folks but their performances said enough.
So you're gonna hear the Cold Crush Brothers and right after that Grand Wizzard Theodore does an incredible DJ set.
Shout out to all the folks that were selling nut crackers and ice cold waters and shout out to SummerStage, Charlie Ahearn, Jane Dickson, Patti Astor, Crazy Legs, Martha Cooper, Fab 5 Freddy, Funkmaster Flex and Phade of the Mighty Shirt Kings they were all in the park heavy last night.
Alright ya'll I'm outta here, enjoy.
~~~
We would love to hear your thoughts on the episode. Leave a comment on the Apple Podcast app and don't forget to rate the show.
This episode is sponsored by Gorilla Coffee.
The Return of Comfort Crusade
Comfort Crusade returns to the show to talk about the process in making his latest music, electronic lounge and his sonic adventure.
Keep up to Date with Comfort Crusade
Comfort Crusade
Comfort Crusade Instagram
Punday Brunch
The League
That One Mix that Amon Talked About in the Show
Show Notes
Promo Only
That Other Miami Heat
The Standard
Caipirinha
Orlando
Set Up Shop
Sushi Samba
Progressing beyond what they were
Get Rich to this Music
Electronic Lounge
Hotel Industry
Rooftopping
Top 40
Escape Music
Parliament
Tortured Soul
Black Coffee
Louie Vega
Stephanie Cook
Osunlade
Demarkus Lewis
Monique Bingham
Kings of Tomorrow
Sonic Adventure
~~~
We would love to hear your thoughts on the episode. Leave a comment on the Apple Podcast App and don't forget to rate the show.
Blahzay Blahzay talks Social Programming, Paradigms and the Art of Unlearning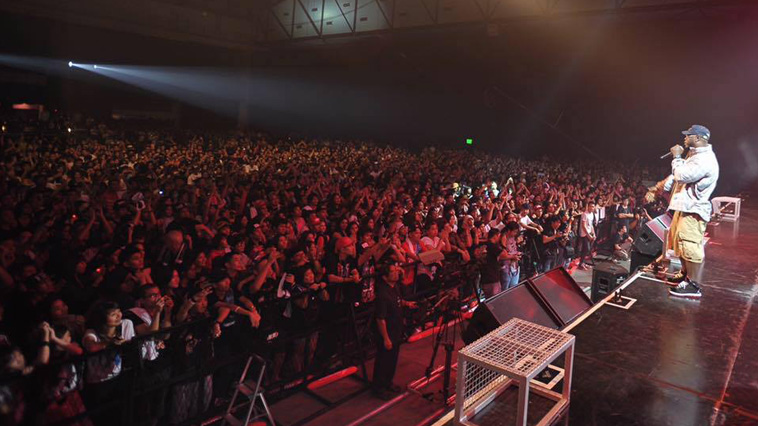 Put out the word Blahzay has emerged to give New York Said an hour of his time. We appreciate that. In this episode we talk about his early days in hip hop, eating right, dream hunters, the G.O.B. project with Al Skratch and going inward.
Keep Up with Blahzay Blahzay on Social
~~~
Show Notes
Out Loud
Chain your car to a tree
Coca-cola Suits

Lee

(Jeans)

Notorious BIG – Juicy

(Lyrics)

Grand

Puba

(Emcee)

Big Daddy Kane

(Rapper)

Big Daddy Kane – Smooth Operator

(Video)

Guru

(Rapper)
What is going wrong in the industry?

Lil' Dap

(rapper)
A what? Protector, a Screener, a Dojo
"I just wanted to get into the park and pick up the mic" –Blahzay Blahzay
Hard rocks are getting weirder
Pivot
Working with

Notorious B.I.G.

What is the prototype?
So you borrowed your mother's van…
DJ 50 Grand

Easy Mo Bee

(Hip Hop Producer)
DJ

P.F.

Cuttin

Carrying the crates
Staying focused on the dream
People hunt for your dreams
Hot Wax
Stickers
Independent business needs to study Wu-Tang
When the East is in the house…
Blackballed
Mecury (Record Label)
G.O.B. (Get on Board) providing you with the worldview perspective
No conferencing up

Dres

(rapper)
Trying to break the connection
Vegan
Peeling back the onion
Plants are the real source of protein.
They got to sell you meat
The art of unlearning
"We don't think you should rap without a passport" Blahzay Blahzay Quote
I walked away from millions
The industry dark side
Social programming
Understanding the Paradigm
Go inward
Power in the word
Energy doesn't have a name, feel my energy, feel my name.
How do you have a hit record on the label and nobody even knows you.
You had to be the best of the best.

~~~

~~~
We would love to hear your thoughts on the episode. Leave a comment on the Apple Podcast app and don't forget to rate the show.
This episode is sponsored by Gorilla Coffee.
Al Skratch talks Resiliency, The Music Industry and Investing in Oneself
On a pretty hot day in Washington Square Park I met up with Al Skratch to talk about his journey through the music industry, life, loss, family and resiliency. We also talked about Al's new project called G.O.B. (Get on Board) with Blahzay Blah, his early Ill Al Skratch days, collaborations with Brian McKnight, Michael Jackson, loving your craft, investing in oneself, travel, no expectations and other life lessons.
Keep Up with Al Skratch on Social
~~~
Show Notes
G.O.B. (Get On Board)
Washington Square Park
Letting go of expectations
The Sugarhill Gang (Rappers)
Earth, Wind & Fire (Band)
Kool & the Gang (Band)
Whitney Houston (Singer)
Rap is a pattern of rhythm
Dres (rapper)
Showbiz and A.G. (Hip Hop Duo)
Diggin' in the Crates Crew (Hip Hop Collective)
So how many members were there in a group?
The Sixth Man
Just-Ice (Rapper)
Cold Crush Brothers (Hip Hop Group)
Funky 4+1 / That's The Joint (original mix)
Easy Mo Bee (Producer)
WBLS (107.5 Radio Station)
The LG Experience (Producer)
When artist actually went to the studio together
Constructive Criticism
The Points (From Panther Soundtrack)
Various Artists- The Points (Panther Soundtrack) (1995 Track)
Leaders of the New School (Rappers)
The melodic structure
Say Less… (New York Said Has a Hat for That Sentiment)- Shout out to Juan.
Rule Number 1 is self-preservation.
Your mind can take you so many places.
Strong black mothers
Being grounded
Being the best
Throwback New York Said Episode– Daniel Rush Patton talks Being in a Coma, that EMS Life and Lessons Learned
The best show you ever did?
Advice you would give to someone who wants to be in the music industry? (Serious Artist Only)
Keep writing or producing whatever it is that you do on a daily basis.
Invest in yourself. (i.e. Time)
Align yourself with resources.
Be serious and diligent in practicing your craft.
Copyright and protect your art.
Become your worst critic.
Sun Rocking
Blahzay Blah (Hip Hop Artist)
Sun Rocking Feat G.O.B. (AL SKRATCH & BLAHZAY BLAH)
You put out good energy and it comes back to you.
Have some personal projects that are not around paper.
Funny how the Universe works
Focus on the family.
Being a man of your word.
Biggest lesson you've learned?
You just have to be resilient. You have to be flexible. The tree metaphor.
Appreciation of family-family first before everything.
The cycle of life, the journey.
"The complexities of New York, that is what I love about it…" Al Skratch Quote
Our prayers go out to our guest Al Skratch and his family for their losses.
~~~
We would love to hear your thoughts on the episode. Leave a comment on the Apple Podcast app and don't forget to rate the show.
This episode is sponsored by Gorilla Coffee.