Leopold Vasquez talks Breaking Comfort Zones, the Purpose of Life and the Sound of Art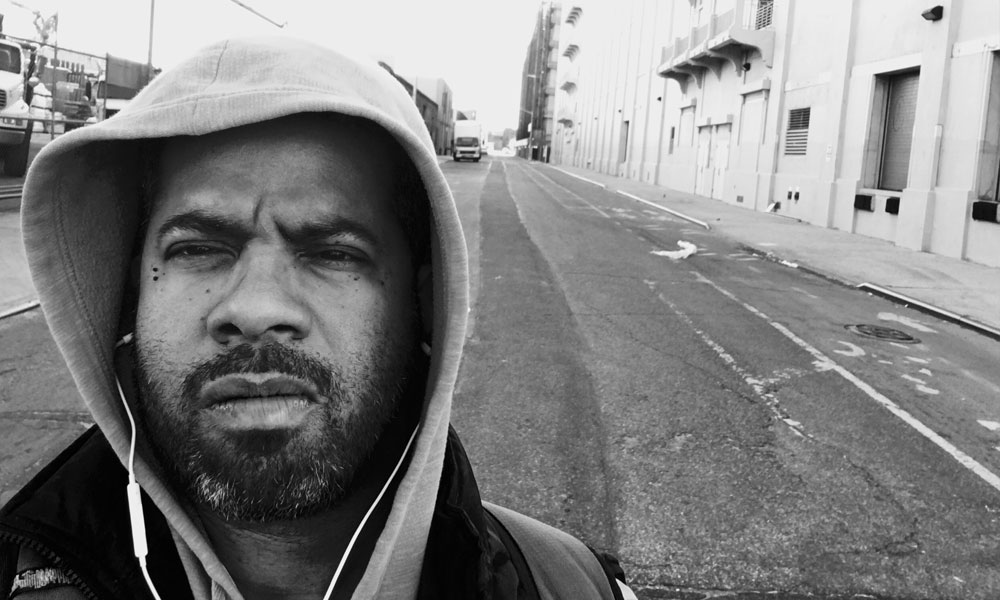 Met up with Leopold Vasquez or Leo in midtown to talk about growing up in Washington Heights, being a wild curious kid, the cultural microscope, demystifying the facade of the art world, being a Social Scientist and empowering the disenfranchised.
Keep Up to Date with Leo
Show Notes
A Refined Tone – Mic Test
Talking to Bluster
Rain influencing Leo's Mood
Growing up in Washington Heights

 

Mad Hills and Parks
A Nice Diverse Community

 

Being a Wild and Curious Kid
Playing with Fire and Getting Torched
Kids say the Wildest Shit
Biting Cousins

 

Drawing anything in Motion
Leo was the Weirdo of the Crew
Had a Producer Vibe to Him

 

Getting Lost in the Uptown Caves
Dark Days (Film)
Finding Arrow Heads
Super Curious and Embrace Diversity
Don't Questions Yourself
Knowing the Difference

 

Utilizing your Cultural Microscope

 

A Child of Immigrants
That's how New York is…
"You're not going to Christopher Columbus this shit…"
Art is a Time Cheat and Cheat of Time
How do we preserve New York history?
"We can all enjoy colors…"
Problems, Solutions and Lives
Demystify the facade of the art world
Two Cents on Black Panther Movie
Being a Social Scientist
Breaking Comfort Zones
Culture Shock

 

Knowledge of Self
Creativity is Problem Solving
Seeing the Sight Unseen
No Point or Purpose to Life
Empowering the Disenfranchised
Meeting his Ego for the First Time
Losing loved ones
"Having cried yet but I want too…"
Ready to Cry
Terrible Memories
Real Life is Not Instagram
It Ain't All Good
Get Flipd
Hard Dopamine Hits
Tommy O'Malley talks Small Business, Potpourri and Zaddy Earth
Today's guest on the show is Tommy O'Malley. In this episode we talk about small business, potpourri, fragrance, botanicals, foraging, calendula oil and Zaddy Earth.
Keep up to Date with Tommy O'Malley
Zaddy Earth
Etsy
Tommy O'Malley
Show Notes
Potpourri and bath salts
Pressed and Infused
Calendula oil
Everclear
Zaddy Earth
Bartender
Out of a job
Fragrance house
Finding botanicals

 

Bulk cedar and aloe
Funny feelings about capitalism
One man… two man operation
It's a lot of work
High Impact Interval Travel
A Witch
Distant relative

 
Pagan
Come from witches

 

Making life a little bit easier

 

Lemon grass
Customer service
Intense to work with
Don't like BS people
Being his best self
Very attentive to detail
Effed up by COVID
Working guy
People deserve potpourri

 

Worked construction

 

Accounting for future labor cost
Making his own way
Test the kinks
No weird oils or chemicals
Foraging

 

Not trying to be super virtuous

 

Having the best time doing the work
Wake up every morning and excited to do the work
Grateful to his mother
~~~
We would love to hear your thoughts on the episode. Leave a comment on the Apple Podcast App and don't forget to rate the show.
L8NYTE talks Blockchain, Cryptocurrencies and Small Business
The good thing about technology is that creating content instantly or on the spot doesn't just apply to mobile photography. There have been countless times in the past that I've listened to a friend go off about something they're passionate about and wished could have recorded that.
This is one of those episodes. While casually conversing with L8NYTE about blockchain, I stopped him and asked, "Can I record this?".
In this episode L8NYTE talks Blockchain, Bitcoin, Ethereum, Aragon, Tim Draper and Executive Order 13772.
Best,
Amon
Keep up to Date with L8NYTE
L8NYTE – Instagram
Show Notes
~~~
We would love to hear your thoughts on the episode. Leave a comment on the Apple Podcast App and don't forget to rate the show.
Don Dada Delilah Hennessy & RumChata
Happy Holidays good people!
In this episode I sit down with my younger sister Delilah to play New York Said Shuffle. NYS Shuffle is a Q&A game that allows me to ask my guests an assortment of question in a less linear way.
In this episode Delilah and I talk about tasty alcoholic beverages, fun with the family dog, growing up as siblings, becoming a dialysis technician, eating healthy and love in your twenties.
~~~
We would love to hear your thoughts on the episode. Leave a comment on the Apple Podcast App and don't forget to rate the show.