Geronimo talks GoGo, Hustle, Google, Bourbon, Trans and Switching Mad Jobs
Live from the Washington Square Park, Amon and Geronimo talk GoGo, Hustle, Music, Google, Bourbon, Trans Job Corps and much more.
Stay Up to Date with Geronimo Knows
Instagram: All the Fly Kids Show
SoundCloud: The All the Fly Kids Show
Facebook: All the Fly Kids Show
Twitter: All the Fly Kids Show
The Cliff Notes
DC Metro vs. MTA
Influences
Go-Go Music
Backyard Band
Junkyard Band
Wale – Pretty Girls
Slim Charles
Doing the Butt
Kid N Play -Rolling with
Herb E Luv Bug
It's Your Thang – Salt N Pepper
Movie: Good to Go
Movie: Krush Groove
Nelly – Hot in Here
Rest in Peace: Chuck Brown
Beat Your Feet
Little Benny and the Masters
Northeast Groovers
Movie: Chasing John Coltrane
Movie: KIDS
Youth in New York
Book: Tipping Point
Book: Outliers
Nuerican Poets Cafe
Music: Nirvana
Music: Red Hot Chilli Peppers
Music: Jermeriqui
Art: The Awakening Sculpture
School: Howard University
Jammed Up by the Jumpouts
Joning and the Dozens
Job Core
Merchant Marine
Helly Hanson
Eddie Bower
Selling Cigarettes
$25 Every 2 Weeks
Fugs, Jacks and Buss Downs
Music: Gangstar – Mass Appeal
God Bless You Anyway
Movie: The Aggressives
Music: Dipset
Music: Tony Yayo – So Suductive
Music: Amerie – One Thing
Omorian – Touch
Kanye – Diamond Are Forever
Jay-Z Sauces Money – Face-off
Movie: Streets is Watching
Crispin Porter + Bogusky
Porter Noveli
Team Epiphany
Busboys and Poets
One Eight Distilling
Cool Calm Connected
Whisky, Bourbon and Vodka
Bulleit
Kettle One
Ciroc
Bar: Just Loraine
Johnny Walker Black
The Key to Sales
New York Fashion Week
Christopher Grace
Hit Up 50 Brands
Clinical Trials
Ace of Spade
Hustling CDs
Puffy and Peter Rosenberg
Tank
Tabby Banae
All the Fly Kids
The Meatball Shop
Warby Parker
Lost Boyz Love with Two Women
Depression
Found a Therapist
The Name Project
Coming Out
Trans
Driving Uber
Fly Kids
Podcasting Tips
Google and Travel
Mortal Kombat Jokes
Maestro Knows
This episode is sponsored by Gorilla Coffee.
Don Dada Delilah Hennessy & RumChata
Happy Holidays good people!
In this episode I sit down with my younger sister Delilah to play New York Said Shuffle. NYS Shuffle is a Q&A game that allows me to ask my guests an assortment of question in a less linear way.
In this episode Delilah and I talk about tasty alcoholic beverages, fun with the family dog, growing up as siblings, becoming a dialysis technician, eating healthy and love in your twenties.
~~~
We would love to hear your thoughts on the episode. Leave a comment on the Apple Podcast App and don't forget to rate the show.
On a rather beautiful day in the Lower East Side, Rame and I caught up on life. In this episode Rame shares a few stories of growing up in The Lower, his experiences as a stick-up kid, skating, graffiti, being on the run, life in Cali, getting shot, life as vegan and what is new with his art.
Enjoy,
Amon
Keep Up With Rame
Instagram: https://www.instagram.com/rameloveslife/
Purchase Prints: https://rameloveslife.bigcartel.com
Show Notes
View this post on Instagram
View this post on Instagram
Most important lesson?
Don't take nothing for granted
If you have an opportunity, take it
Shoot your shot and believe in yourself
~~~
We would love to hear your thoughts on the episode. Leave a comment on the Apple Podcast App and don't forget to rate the show.
Leopold Vasquez talks Breaking Comfort Zones, the Purpose of Life and the Sound of Art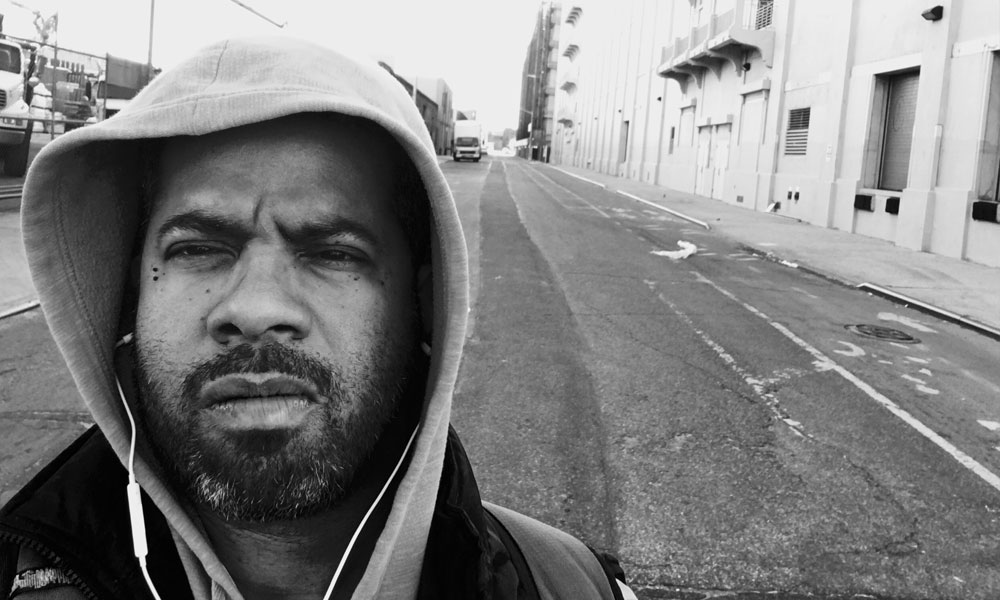 Met up with Leopold Vasquez or Leo in midtown to talk about growing up in Washington Heights, being a wild curious kid, the cultural microscope, demystifying the facade of the art world, being a Social Scientist and empowering the disenfranchised.
Keep Up to Date with Leo
Show Notes
A Refined Tone – Mic Test
Talking to Bluster
Rain influencing Leo's Mood
Growing up in Washington Heights

 

Mad Hills and Parks
A Nice Diverse Community

 

Being a Wild and Curious Kid
Playing with Fire and Getting Torched
Kids say the Wildest Shit
Biting Cousins

 

Drawing anything in Motion
Leo was the Weirdo of the Crew
Had a Producer Vibe to Him

 

Getting Lost in the Uptown Caves
Dark Days (Film)
Finding Arrow Heads
Super Curious and Embrace Diversity
Don't Questions Yourself
Knowing the Difference

 

Utilizing your Cultural Microscope

 

A Child of Immigrants
That's how New York is…
"You're not going to Christopher Columbus this shit…"
Art is a Time Cheat and Cheat of Time
How do we preserve New York history?
"We can all enjoy colors…"
Problems, Solutions and Lives
Demystify the facade of the art world
Two Cents on Black Panther Movie
Being a Social Scientist
Breaking Comfort Zones
Culture Shock

 

Knowledge of Self
Creativity is Problem Solving
Seeing the Sight Unseen
No Point or Purpose to Life
Empowering the Disenfranchised
Meeting his Ego for the First Time
Losing loved ones
"Having cried yet but I want too…"
Ready to Cry
Terrible Memories
Real Life is Not Instagram
It Ain't All Good
Get Flipd
Hard Dopamine Hits