Don Dada Delilah Hennessy & RumChata
Happy Holidays good people!
In this episode I sit down with my younger sister Delilah to play New York Said Shuffle. NYS Shuffle is a Q&A game that allows me to ask my guests an assortment of question in a less linear way.
In this episode Delilah and I talk about tasty alcoholic beverages, fun with the family dog, growing up as siblings, becoming a dialysis technician, eating healthy and love in your twenties.
~~~
We would love to hear your thoughts on the episode. Leave a comment on the Apple Podcast App and don't forget to rate the show.
On a rather beautiful day in the Lower East Side, Rame and I caught up on life. In this episode Rame shares a few stories of growing up in The Lower, his experiences as a stick-up kid, skating, graffiti, being on the run, life in Cali, getting shot, life as vegan and what is new with his art.
Enjoy,
Amon
Keep Up With Rame
Instagram: https://www.instagram.com/rameloveslife/
Purchase Prints: https://rameloveslife.bigcartel.com
Show Notes
View this post on Instagram
View this post on Instagram
Most important lesson?
Don't take nothing for granted
If you have an opportunity, take it
Shoot your shot and believe in yourself
~~~
We would love to hear your thoughts on the episode. Leave a comment on the Apple Podcast App and don't forget to rate the show.
Leopold Vasquez talks Breaking Comfort Zones, the Purpose of Life and the Sound of Art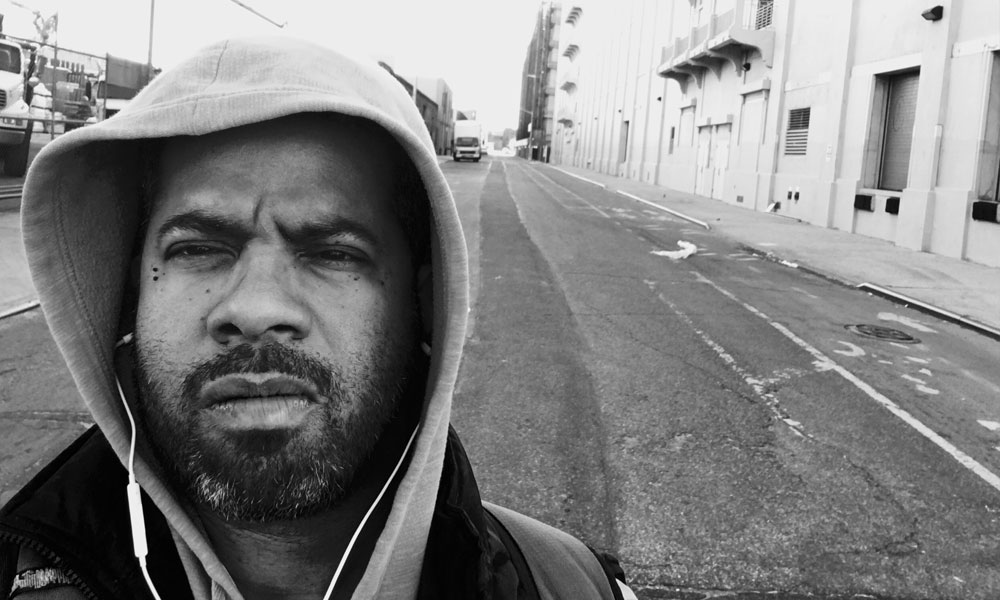 Met up with Leopold Vasquez or Leo in midtown to talk about growing up in Washington Heights, being a wild curious kid, the cultural microscope, demystifying the facade of the art world, being a Social Scientist and empowering the disenfranchised.
Keep Up to Date with Leo
Show Notes
A Refined Tone – Mic Test
Talking to Bluster
Rain influencing Leo's Mood
Growing up in Washington Heights

 

Mad Hills and Parks
A Nice Diverse Community

 

Being a Wild and Curious Kid
Playing with Fire and Getting Torched
Kids say the Wildest Shit
Biting Cousins

 

Drawing anything in Motion
Leo was the Weirdo of the Crew
Had a Producer Vibe to Him

 

Getting Lost in the Uptown Caves
Dark Days (Film)
Finding Arrow Heads
Super Curious and Embrace Diversity
Don't Questions Yourself
Knowing the Difference

 

Utilizing your Cultural Microscope

 

A Child of Immigrants
That's how New York is…
"You're not going to Christopher Columbus this shit…"
Art is a Time Cheat and Cheat of Time
How do we preserve New York history?
"We can all enjoy colors…"
Problems, Solutions and Lives
Demystify the facade of the art world
Two Cents on Black Panther Movie
Being a Social Scientist
Breaking Comfort Zones
Culture Shock

 

Knowledge of Self
Creativity is Problem Solving
Seeing the Sight Unseen
No Point or Purpose to Life
Empowering the Disenfranchised
Meeting his Ego for the First Time
Losing loved ones
"Having cried yet but I want too…"
Ready to Cry
Terrible Memories
Real Life is Not Instagram
It Ain't All Good
Get Flipd
Hard Dopamine Hits
One Time for Chopped Cheese and Beacon Youth Program Students
Chopped cheese is the name of the game because the youth said so! What's up good people welcome to the New York Said podcast, I'm your host Amon Focus.
This week I headed to Metropolitan High School out in the Bronx to talk to some of the kids in the Beacon Youth Program. I was asked to talk about Podcasting. I kept it simple, I showed them the audio equipment but I said the best way to learn about podcasting is to record one… So we did.
If you're a long time listener to the show then you're familiar with the card game I created called New York Said Shuffle, if not then it's simple. New York Said Shuffle is a game where I have the guest shuffle a deck of question cards that I created and then they answered them.
In this episode I played a lightning round with the students. I asked each person in the group one question each and then they flipped the tables then interviewed me.
This is a light fun episode which I really enjoy. Shout to Leo of SOALife for making this episode possible.
I'm out of here, enjoy!
About Beacon Youth Program and Metropolitan High School
~~~
Show Notes
New York Said Shuffle
"I don't do nervous" Jylese Torres
Musical Interludes
Dream Vacation in

Wakanda

Melanie (Student)
Arianna Reyes (Student)
What is

Love

?
Alicia Roman (Student)
Bitter or Sweet?
Unexpected
Speaking to who?
What are you going to be like when you turn 75?
Who is Amon's mentor?
Leanna (Student)
What do you not understand about grownups?
Parents just don't understand…who said that?
What advice would you give your parents?
Diamond (Student)
Ariel Reyes (Student)
Bodega Sandwiches
Yellow

Bodega

down the Block
Dreams interpreted
Madison (Student)
Morning  or Night? (We know The Host is Night Person)
One time for coffee?
One time for

mocha latte

Isiah (Student)
Pineapple on pizza?
Mya (Student)
3 Wishes
So, $1,000,000 is not enough?
Everything free for who?
Mr. Leo
What are you afraid of?
Wait the host is dropping his government…
Favorite word
Eat for free
Hip Hop to instrumentals
T.I.'s new album

Quincy

Documentary Trailer
"Once a task is just begun, never leave it till it's done…" Quincy Jones Quote
"Make It Happen" Amon Quote
Travel
What is your purpose in life?
Put Me on Podcast
~~~
This episode is sponsored by Gorilla Coffee.