Listen to the Interview
Paola Zamudio is an award-winning interior designer and creative director based in New York, known for her innovative and unique approach to design that seamlessly blends art, culture, and functionality. She is the founder of npz studio+ and has worked on a variety of projects ranging from commercial spaces to residential homes, with clients that include Bell Works, Somerset Development, and Quantum Investments. Paola is passionate about sustainability and the use of meaningful objects, plants, materials, and colors in her designs, and is a strong advocate for tapping into all the senses to create truly immersive and engaging spaces. In this interview, we will delve deeper into her design philosophy, her creative process, and what inspires her to create spaces that spark joy and bring people together.
~~~
DESIGN PROJECTS
The Tubes @ Bell Works New Jersey
npz studio+'s design perspective can be defined as "retro-futuristic" connecting the past of the project to the future. In this collaboration with the iconic Ron Arad and Italian furniture brand, Moroso, Paola honored the Bauhaus soul of Bell Labs with these modern works of art. Viewed from above, the pattern is inspired by Bauhaus artist Anni Albers' tile pattern work.
~~~
Dimension Dental @ Bell Works New Jersey
When designing Dimension Dental at Bell Works New Jersey, Paola wanted to create a calming, happy space. By using soothing colors, comfy seating, and natural materials, npz studio+ brought that vision to life and will put a beautiful smile on your face.
~~~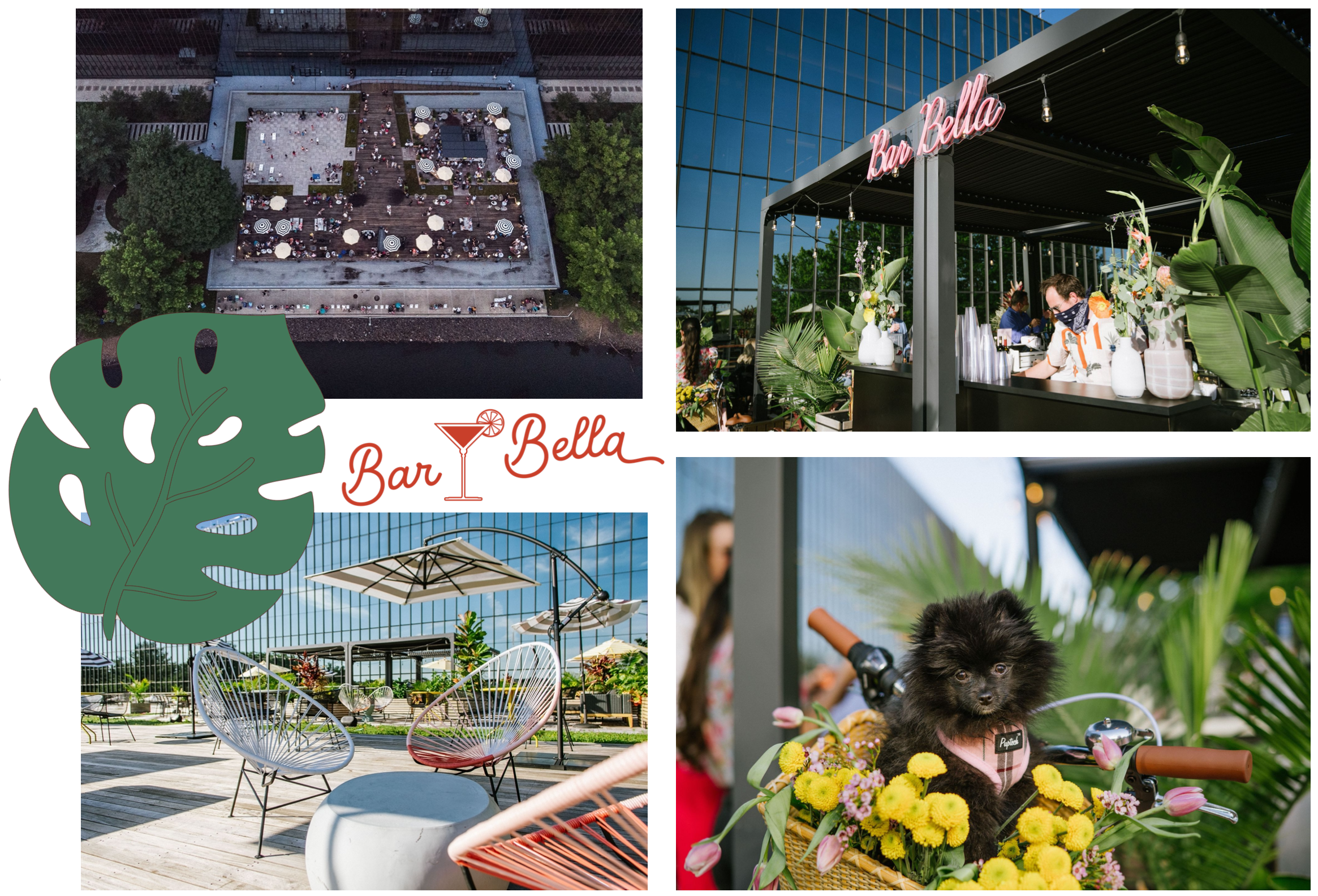 Roof Deck @ Bell Works New Jersey
The roof of the ballroom at Bell Works was a blank slate waiting to be activated. Over the years, npz studio+ transformed a once vacant space into a tropical oasis in suburban New Jersey. Today, the Roof Deck at Bell Works is home Bar Bella, a rooftop bar with lush plants, striped umbrellas, colorful Acapulco chairs, live music, and lounge seating. npz studio+ created a destination within a destination.
~~~
The Square @ Bell Works Chicagoland
The Square is a place to gather in the heart of a 1.6m sq ft building, with a cozy and whimsical feel. The design inspiration behind the tile work connects the building with its Bell Works origin in Holmdel. New Jersey, where Josef Albers' work, "Homage to the Square" can be found in the reception carpeting. Paola took color inspiration from Josef and Anni Albers "Latin American Road Trip" for the eye-catching Lapalma Kipu pieces.
~~~
The New York Said Podcast is Available on the Following Platforms
Apple Podcasts | Google Podcasts | Spotify | Amazon Music | RadioPublic | iHeart Radio
We would love to hear your thoughts on the episode. Leave a comment on the Apple Podcast app and don't forget to rate the show.