Mental Health, Fasting, Philosophy and Spiritual Practice with Conscious
Today's guest on the show is Conscious. In this episode we met up in Tompkins Square Park to talk about better ways to communicate, letting go, intuition, instinct, ego, racism, mental health, fasting, philosophy, spiritual practice, squirrels and peanut butter cookies.
Subscribe, Rate and leave on Comment on Apple Podcasts here: New York Said
More about Conscious
Official Site – http://iareconscious.com/
Instagram – https://www.instagram.com/iareconscious/
Twitter – https://twitter.com/Conscious
geturshirt – http://geturshirt.storenvy.com/
#MyClearThoughts – https://payhip.com/allclearthought
TK in The AM – http://bondfireradio.com/tk-in-the-am
Show Notes
"The DM is not a substitute for a text" – Conscious Quote
"Keep it human." – Conscious Quote
You may not have someone's undivided attention in a DM
"…don't say that sh*t here, I'll meet you in real life." Amon and Conscious agree.
"If you got skeletons man, I am the last person to judge you; I might help you hide them." Conscious Quote
Keeping up with the Jones', who the f*ck are the Jones?
Dopamine hits
Digital fasting
Sometimes you got to be still for a moment…
Awareness that you can design your day is one of the keys to happiness

A Tribe Called Like Quest Video

– Musical Break in the show notes
Your Employees are the Frontline of an Experience
Never relinquish your power to an outside power.
You goin' to see these hands…Basquiat

Darius on Atlanta

– Atlanta's Darius & The Deconstruction Of The Weird Black Dude by

Elijah C. Watson

Best of

Darious

on Atlanta

– Youtube

Atlanta

– TV Series
You are going to boycott the word n*gga?
#AffirmationFriday

What does free mean to you?

Nina Simone Clip
"It is your birthright to exist." Conscious Quote
"Who are you?"
I am.
Uber personal questions
"There is no small conversation." Conscious Quote
I never ask people what they do, instead ask how was your day. – Amon Focus
Trigger
What are you excited about in the next month? (A good party question suggestion from Conscious)
FRFR- for real for real (Not on the list above.)

Lexicon

and ego
Jovial
What was the last really great feeling you had? Conscious Question
How do you feel about Therapy?
Dark moments
No quick fix to life.
"I've created my own magical lifestyle." –Conscious Quote

'Wild

Wild

Country': Is Subject of Netflix Doc Really a 'Sex Cult'?

– Rolling Stone article by

 

Elizabeth Yuko

Wild

Wild

Country

Netflix original Documentary
Meat suit experience
"Everything is every thing." Conscious Quote
Signs
How do you navigate this city?
Pay attention, stay out of your phone.

'Apple picking' thieves snatch iPhones

by Jeff Rossen and Avni Patel on Today
Tough love
Be present.
New York is 4 blocks long. –Amon Focus

No Coincidences

– New York Said Instagram
Fasting and knowing somethings about your body
Demystify everything.
"Go back to school on your body."- Conscious Quote
Do your due diligence.

What the Health

Documentary
Great films evoke. -Amon Focus
Eggs compared to 1000 cigarettes???

Wait,

Beyonce

eats Popeye's?

on The Oprah Show

McDonald's 300-Billionth Burger Delayed

By Spencer Jakab
Trauma in our fat.
Squirrels and Peanut butter Cookies
Stream of Conscious writing
Allowing a thing to be
I am.
You look like who?

SlamNation

Documentary
So you both used to Slam?
"Never second guess your intuition." Conscious' greatest lesson thus far.
Intuition=Common Sense
Intuition and ego don't mix.
You are here to be in this body.
"For my thoughts are not your thoughts, neither are your ways my ways, says the LORD." Isaiah 55:8
Eat right, take care of yourself, to move in love, gain wisdom through your actions, master your emotions, and use them properly, and get along with your ego. Paraphrase of Conscious' take on the human experience.
"Self-work matters." Conscious Quote
Asking the right question and creating a legacy.
—
We would love to hear your thoughts on the episode. Leave a comment on the Apple Podcast app and don't forget to rate the show.
This episode is sponsored by Gorilla Coffee.
Don Dada Delilah Hennessy & RumChata
Happy Holidays good people!
In this episode I sit down with my younger sister Delilah to play New York Said Shuffle. NYS Shuffle is a Q&A game that allows me to ask my guests an assortment of question in a less linear way.
In this episode Delilah and I talk about tasty alcoholic beverages, fun with the family dog, growing up as siblings, becoming a dialysis technician, eating healthy and love in your twenties.
~~~
We would love to hear your thoughts on the episode. Leave a comment on the Apple Podcast App and don't forget to rate the show.
On a rather beautiful day in the Lower East Side, Rame and I caught up on life. In this episode Rame shares a few stories of growing up in The Lower, his experiences as a stick-up kid, skating, graffiti, being on the run, life in Cali, getting shot, life as vegan and what is new with his art.
Enjoy,
Amon
Keep Up With Rame
Instagram: https://www.instagram.com/rameloveslife/
Purchase Prints: https://rameloveslife.bigcartel.com
Show Notes
View this post on Instagram
View this post on Instagram
Most important lesson?
Don't take nothing for granted
If you have an opportunity, take it
Shoot your shot and believe in yourself
~~~
We would love to hear your thoughts on the episode. Leave a comment on the Apple Podcast App and don't forget to rate the show.
Leopold Vasquez talks Breaking Comfort Zones, the Purpose of Life and the Sound of Art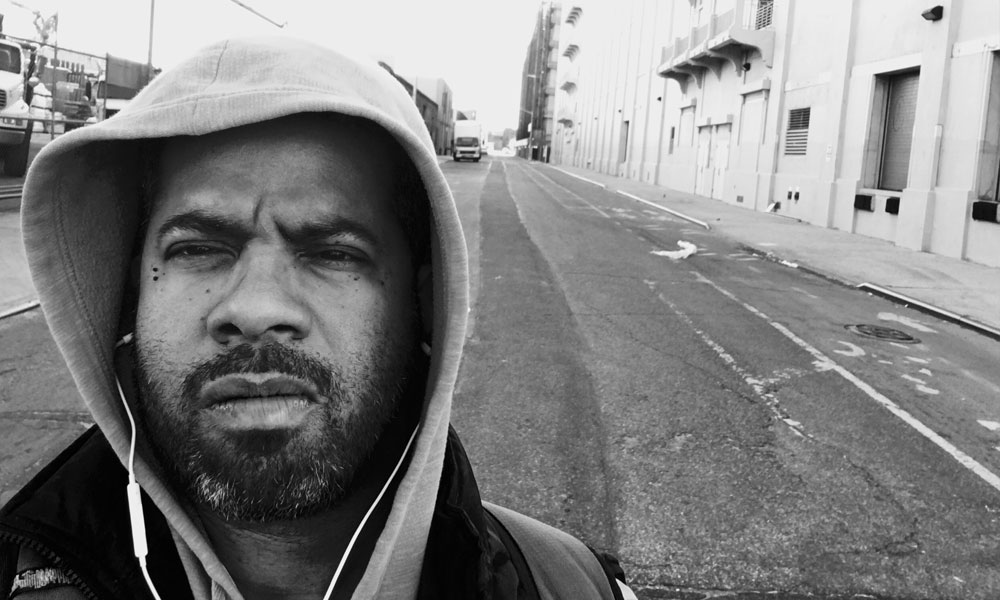 Met up with Leopold Vasquez or Leo in midtown to talk about growing up in Washington Heights, being a wild curious kid, the cultural microscope, demystifying the facade of the art world, being a Social Scientist and empowering the disenfranchised.
Keep Up to Date with Leo
Show Notes
A Refined Tone – Mic Test
Talking to Bluster
Rain influencing Leo's Mood
Growing up in Washington Heights

 

Mad Hills and Parks
A Nice Diverse Community

 

Being a Wild and Curious Kid
Playing with Fire and Getting Torched
Kids say the Wildest Shit
Biting Cousins

 

Drawing anything in Motion
Leo was the Weirdo of the Crew
Had a Producer Vibe to Him

 

Getting Lost in the Uptown Caves
Dark Days (Film)
Finding Arrow Heads
Super Curious and Embrace Diversity
Don't Questions Yourself
Knowing the Difference

 

Utilizing your Cultural Microscope

 

A Child of Immigrants
That's how New York is…
"You're not going to Christopher Columbus this shit…"
Art is a Time Cheat and Cheat of Time
How do we preserve New York history?
"We can all enjoy colors…"
Problems, Solutions and Lives
Demystify the facade of the art world
Two Cents on Black Panther Movie
Being a Social Scientist
Breaking Comfort Zones
Culture Shock

 

Knowledge of Self
Creativity is Problem Solving
Seeing the Sight Unseen
No Point or Purpose to Life
Empowering the Disenfranchised
Meeting his Ego for the First Time
Losing loved ones
"Having cried yet but I want too…"
Ready to Cry
Terrible Memories
Real Life is Not Instagram
It Ain't All Good
Get Flipd
Hard Dopamine Hits