Alex Harsley of the 4th Street Photo Gallery says Success Makes you a Target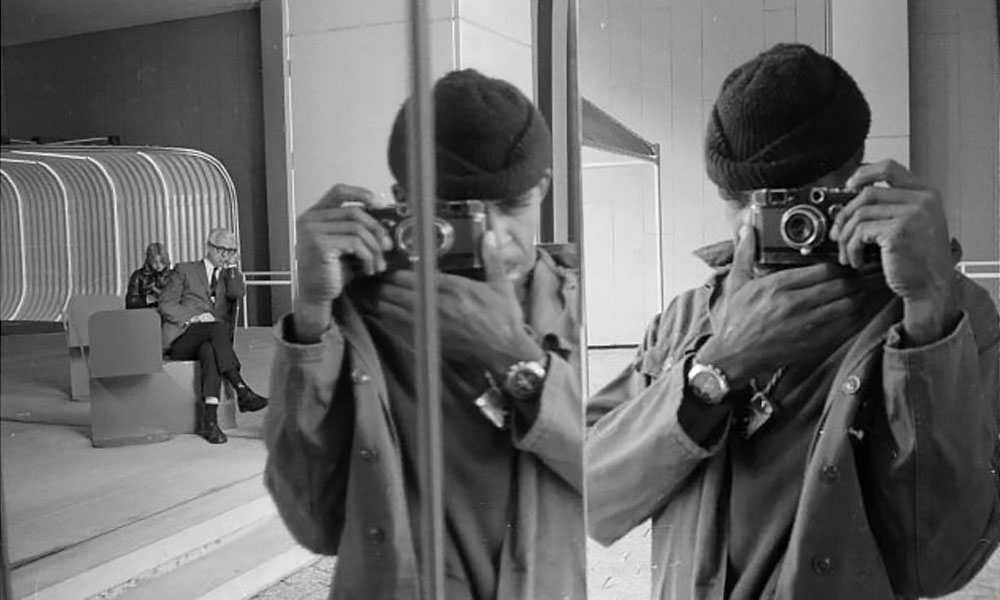 Born in 1938, Alex Harsley is a Documentary Photographer, Curator for The 4th Street Photo Gallery and Founder of the Minority Photographers Inc. Alex and Amon sat for about an hour or so to talk about photographic sciences, visual conversations and surviving the nature of life.
Keep the 4th St Photo Gallery Open
Donate Here
Instagram
Facebook
~~~

More about Alex Harsley
Alex Harsley has curated The 4th Street Photo Gallery and The Minority Photographers non-profit since the early 1970's. His own reportage style of photography started in 1958 as the first black photographer for the New York City District Attorey. Since that time he has continued to capture the true intimate moments and personality of New York City. His collection contains the historical lineage of musicians, politicians, street folk, landscapes and neighbors from the 1950's through present day. His documentary medium consists of film, digital photography and digital sound and video.
Show Notes
Getting Older and much wiser
Catching up-images of those realities
Growing up in South Carolina
Cotton Gins & Riding on Wagons
The importance of resilience
Challenges
Misconceptions about photography – it isn't simple.
Coming out with something rather unique.
The Top 10 Biggest Doo-Wop Songs of All Time, The Most Popular Doo-Wop Songs Ever by Robert Fontenot
Here's some Jazz Amon is loving out on right now: Matthew Halsall
Curiosity and Wonder
Magazines, album covers
New York City
Visual Conversations

 

Present ideas with no words at all
The District Attorney for New York County was Frank S. Hogan in 1959
Photographing realities and in between realities
"…I wanted to expand time." Alex Harsley Quote
Peeping into People's Business
Hugh Bell, Photographer
Hugh Bell Wikipedia Page
Minority Photographers, Inc. Non Profit
"I was working with the geniuses." Alex Harsley Quote
Tom Grimm, Photographer and Author

 

Dr. Lloyd E. Barden
Documenting our history and the controversy

 

The importance of central interests and communication
Outdoor Fence Exhibition
The best place to start is in the public.
AG Flash Bulbs

 

I retired at 29…
What is the key to getting to 40 years in?

 

"I was always too late and too early." Alex Harsley Quote
You can't skimp on this photography thing, you have to make the investment.
1997 Whitney Biannual-

 

David Hammons explored the video medium, collaborating with artist Alex Harsley on a number of video works, including Phat Free (originally titled Kick the Bucket), which was included in the Whitney Biennial and other venues.

 

Success makes you a target.
Invisibility is safe.
Keeper of the things forgotten
Poetry

 

Sightings
"I gamble on faith" Alex Harsley Quote
Photography needs a museum
Cutting down a trees and riding horses
Surviving is the nature of life.
Becoming a kid again.
Becoming somebody.
~~~
We would love to hear your thoughts on the episode. Leave a comment on the Apple Podcast app and don't forget to rate the show.
Thanks for listening!
Stephen Wilkes talks Passion, Magic and his documentary film Jay Myself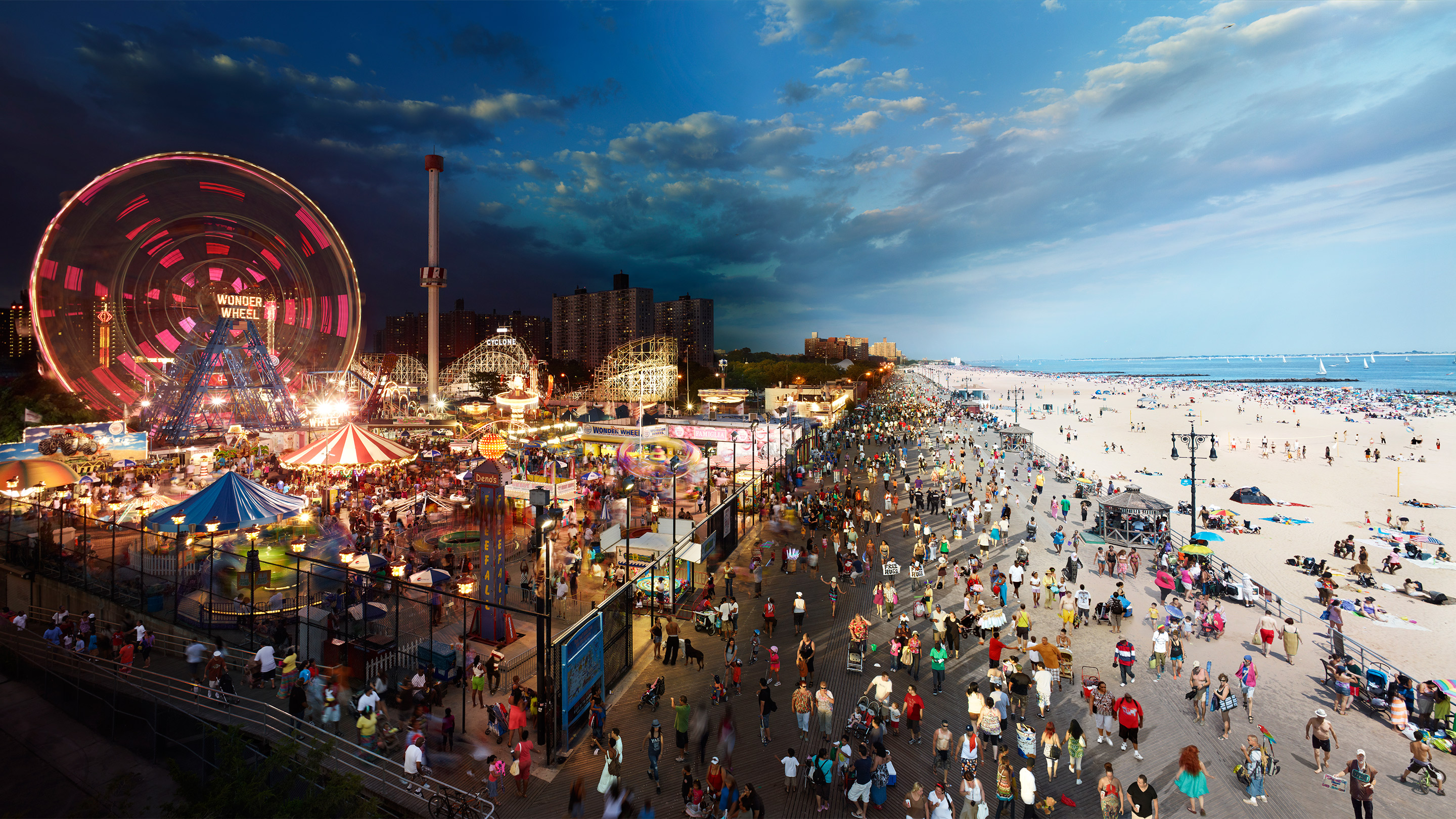 Today's guest on the show is artist, photographer and first time director Stephen Wilkes.  Stephen is well known for his photographs of Ellis Island, Bethlehem Steel as well as being the creator of the panoramic photo-series Day To Night. Stephen is also the director of the new documentary film Jay Myself now playing at Film Forum. If you enjoyed last week's episode with Jay Maisel then you're going to love this conversation.
Big Love and Shout Out to Susan Norget Film Promotion
~~~
Keep Up to Date with Stephen Wilkes
Website: https://stephenwilkes.com/
Twitter: https://twitter.com/swilkesphoto
Instagram: https://www.instagram.com/stephenwilkes/
~~~
Show Notes
Production companies: Mind Hive Films, Crooked Mile
Distributor:Oscilloscope
Director:Stephen Wilkes
Screenwriter:Josh Alexander
Producers:Henry Jacobson, Emma Tammi, Bette Wilkes
Executive producers:Stephen Wilkes, Jennie Wilkes, Michael Hirschmann
Directors of photography:Stephen Wilkes,Jason Greene
Editor:Armando Croda
Composer:Joel Goodman
Co-Executive Producer: Doug Blush
Additional Editing: Daniel Haworth
Music Supervisor: Jonathan Finegold
Shout out to Chris!
Shooting since I was 12.
"Do you remember what your first visual inspiration?" (interview question asked by Stephen Wilkes of Jay Maisel)
Bear witness
Evolved Visual Language
A gift to Jay
The importance of mentors
A brief History of Kodachrome by claire suddath Time June 2009
Documentaries
Love Letter to Jay
Mentor the audience
Statement images
Signatures
The arc of his life
Paul Simon– Singer Songwriter and Actor
Do your homework, be prepared, but ultimately be present.
You are handed a card.
The joy of seeing
Seeing and looking
Work of art
Dismantling his best friend
Moving
Deconstruction
Amanda Maisel
Jean Michel Basquiat– Artist
Keith Haring– Artist
Barking Dogby Keith Haring
 Louise Nevelson– Artist
Roy Lichtenstein– Artist
Chalkboard
Bethlehem Steel – The Fat Lady Sang
The power in words
Jason Greene– cinematographer, photographer and documentary filmmaker
"You can't ever really smell yourself." Jay Maisel Quote
The character of Jay
Horace Silver– American Jazz Pianist
Film is collaborative
Great listener
Objectivity
Life Magazine
Bob Ciano – The Art of Jazz: Designs from the golden age of Modern jazz (interview)
Mark Webber
Passion Project
Shout out to Les!
Zone system for color
Pinhole lens
History in light
Moment of Discovery
Moment of Photography
Connection of My Mother
Parallels
Sensitivity
Learn from everything
Be a little uncomfortable
"I want to do things that inspire people. I want to do things that make statements." – Stephen Wilkes Quote
Love what you do & you will never work
Hard work and passion
Capturing ice crystals
Jay Maisel on Color(Ice Crystals Images)
Ice Crystals, Orangeby Jay Maisel
See Jay Myself more than once!
~~~
We would love to hear your thoughts on the episode. Leave a comment on the
Apple Podcast App 
and don't forget to rate the show.
Jay Maisel talks 65 Years of Capturing New York
Jay Maisel and Amon met up for a fireside chat deep in the heart of midtown Manhattan. In this episode they talk about light, color, gesture, Arthur Miller, cigars, buying the "The Bank" also known as 190 Bowery, shooting 65 years worth of photography, editing and a new documentary by Stephen Wilkes called Jay Myself.
Big Love and Shout Out to Susan Norget Film Promotion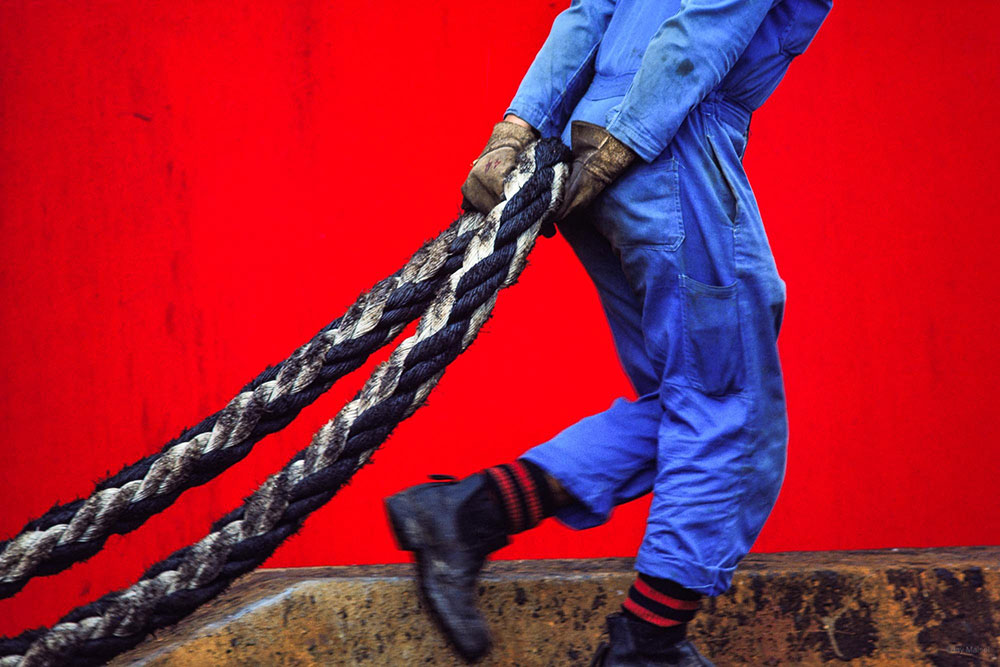 Stay Up to Date with Jay Maisel
Website: https://www.jaymaisel.com/
Instagram: https://www.instagram.com/jaymaisel/
See the Film, Jay Myself: Film Forum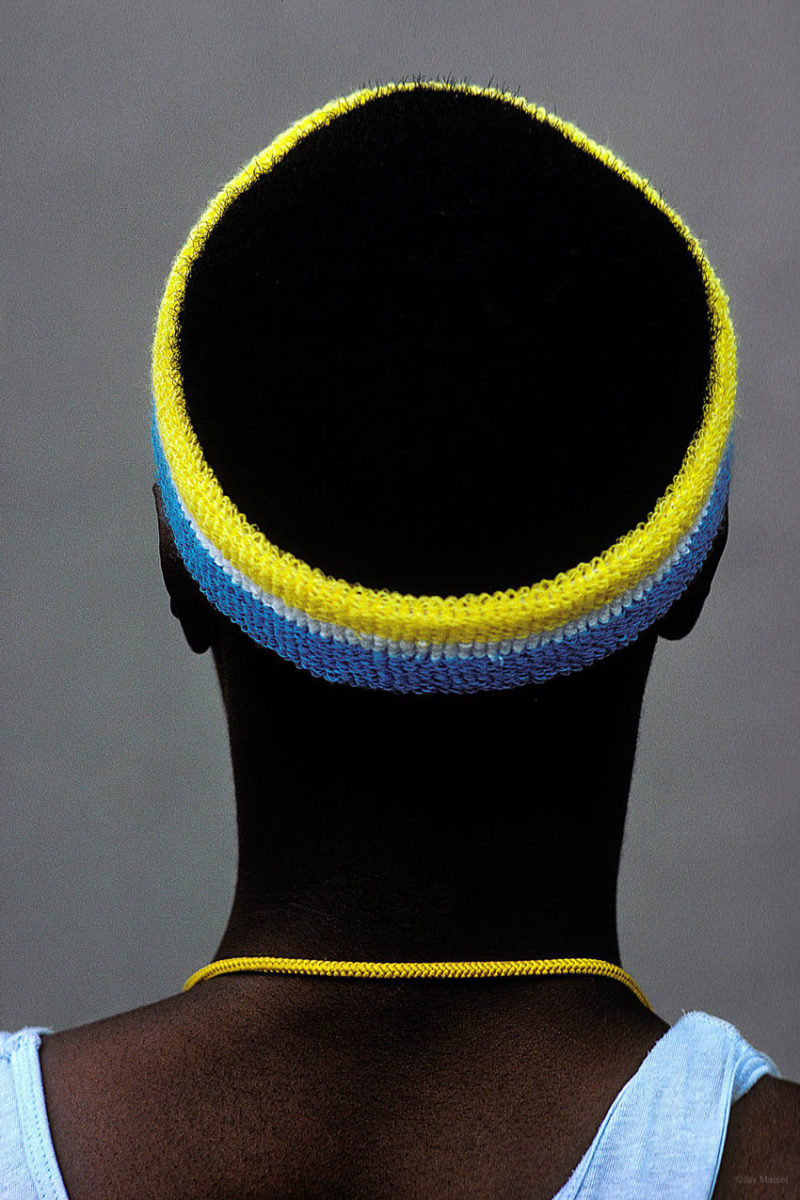 ~~~
Show Notes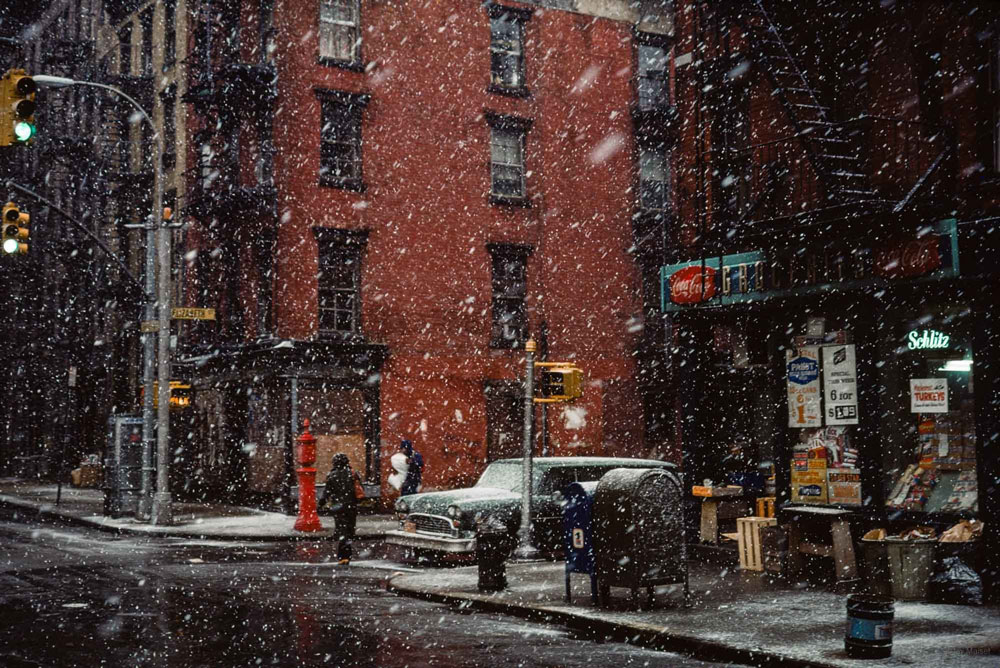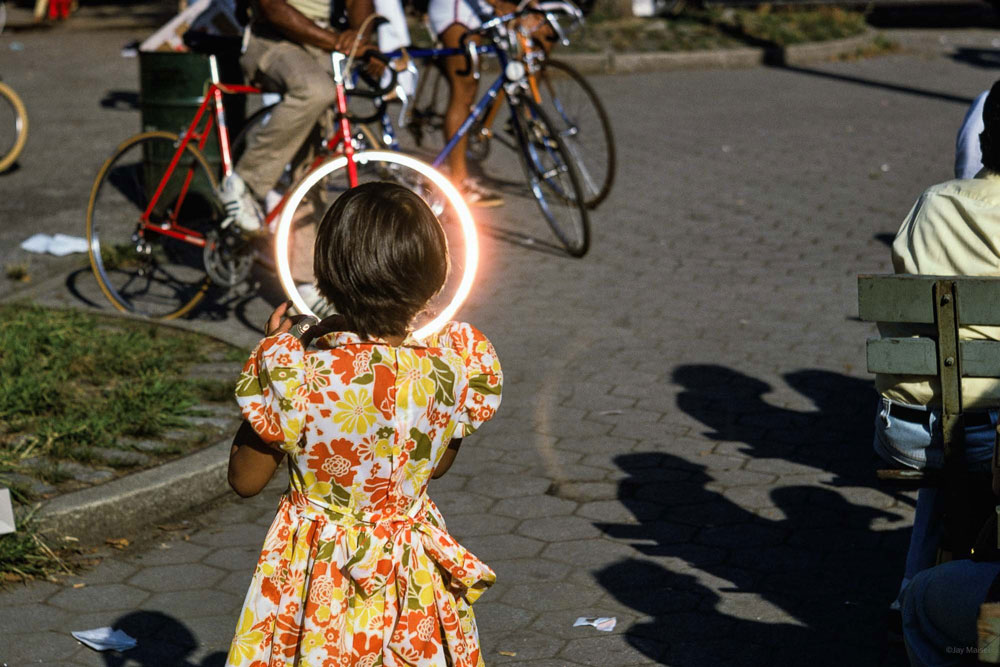 ~~~
We would love to hear your thoughts on the episode. Leave a comment on the Apple Podcast app and don't forget to rate the show.
Timothy Greenfield-Sanders talks Toni Morrison: The Pieces I Am and the Secret to Taking an Iconic Portrait
Timothy Greenfield-Sanders is an American portrait photographer and filmmaker, known for his intimate portraits of celebrities, public figures, and artists. In this episode TGS and Amon converse about The List Films, Toni Morrison: The Pieces I Am, The Power of Words, Bette Davis, Alfred Hitchcock, George Hurrell and the secrets to taking an iconic portrait.
Big Love and Shout Out to Susan Norget Film Promotion
~~~
About Timothy Greenfield-Sanders
Instagram, Twitter & Official Website
Buy Tickets – Toni Morrison: The Pieces I AM
Timothy Greenfield-Sanders has achieved critical acclaim photographing world leaders and major cultural figures, including presidents, writers, artists, actors and musicians. His photographs are in numerous museum collections including the Museum of Modern Art, The National Portrait Gallery, the Museum of Fine Arts, Houston and The Brooklyn Museum. Most recently, he exhibited at The Annenberg Space for Photography in Los Angeles.
Greenfield-Sanders has produced and directed 13 films including Lou Reed: Rock and Roll Heart (Grammy Award, 1998), The Black List (NAACP Spirit award, 2008), The Latino List, The Out List, About Face (HBO), The Boomer List, The Women's List (PBS) and The Trans List (HBO. His most recent film, Toni Morrison: The Pieces I Am, will premiere at the Sundance Film Festival on January 27th, 2019.
Greenfield-Sanders' books have been published by Bulfinch, Atria, Luxury and Powerhouse. He received his B.A. from Columbia University and his M.F.A. from The American Film Institute.
~~~
Show Notes
~~~
We would love to hear your thoughts on the episode. Leave a comment on the Apple Podcast app and don't forget to rate the show.
Thanks for listening!