Vinny Alfano talks Sound Design, Ice Cream and the Anonymous Hair Salon
Today's guest on the show is Vinny Alfano. In this episode Vinny shares his experiences in sound design for television, radio and film. We also go off course to converse about ice cream, key lime pie, our New York Said EP and the Anonymous Hair Salon.
Show Notes
Keeping your biography simple
Keep a well written bio
What is a sound man?
Mixing
Sound design
New forms of Digital Media
Vinny's IMDB
Timothy Greenfield-Sanders
Different Protocols
Sound Teams
What is Foley?
The Good, The Bad, The Ugly
The Love of Key Lime Pie
Natural Born Killers
First Instagram Post
Ice Cream
"The core of Ben & Jerry's was revolutionary…"
Visiting Ben & Jerry's
Vermont is Dope
Photograph Your Girlfriend
The Cheers of Hair Salons
Anonymous Hair Salon
Getting sent to the store
Inspirations of Living in SoHo
She Just Wants to See Me
Playing the guitar
The Bitter End
The Red Lion
NYS is a Private Open Forum
Heavy Dreamy Rock Song
Sound Recording Tips
Listen to projects
Don't spend a lot on microphones
SM58
Tim Ferris
Talking to Vinny
Sonic Scoop
Sounds Good Podcast
Pro Sound Effects
The New York Said EP
RAE BK
Worse Punishment
Ice Cream Truck
Getting in the Truck
Not a Sprinkle Guy
Wax Lips
Brother Steve
Photo Book: Shit Outside my Door
Speaking better Italian
Keep up to Date with Vinny Alfano
Official Website
Instagram
Spotify
Anonymous Hair Salon
~~~
We would love to hear your thoughts on the episode. Leave a comment on the Apple Podcast App and don't forget to rate the show.
The Return of Comfort Crusade
Comfort Crusade returns to the show to talk about the process in making his latest music, electronic lounge and his sonic adventure.
Keep up to Date with Comfort Crusade
Comfort Crusade
Comfort Crusade Instagram
Punday Brunch
The League
That One Mix that Amon Talked About in the Show
Show Notes
Promo Only
That Other Miami Heat
The Standard
Caipirinha
Orlando
Set Up Shop
Sushi Samba
Progressing beyond what they were
Get Rich to this Music
Electronic Lounge
Hotel Industry
Rooftopping
Top 40
Escape Music
Parliament
Tortured Soul
Black Coffee
Louie Vega
Stephanie Cook
Osunlade
Demarkus Lewis
Monique Bingham
Kings of Tomorrow
Sonic Adventure
~~~
We would love to hear your thoughts on the episode. Leave a comment on the Apple Podcast App and don't forget to rate the show.
Blahzay Blahzay talks Social Programming, Paradigms and the Art of Unlearning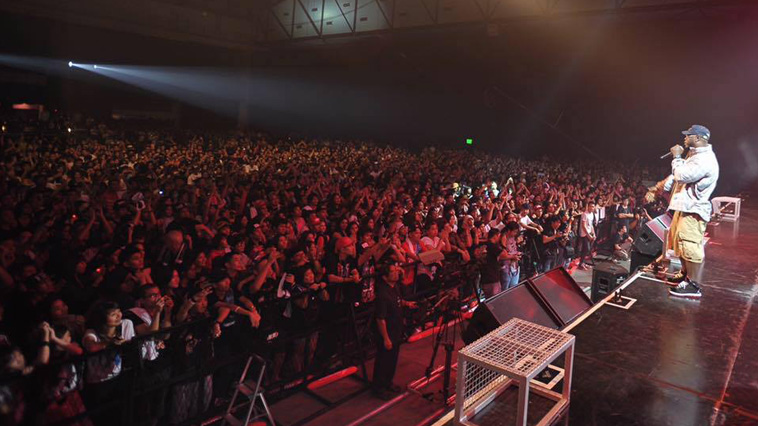 Put out the word Blahzay has emerged to give New York Said an hour of his time. We appreciate that. In this episode we talk about his early days in hip hop, eating right, dream hunters, the G.O.B. project with Al Skratch and going inward.
Keep Up with Blahzay Blahzay on Social
~~~
Show Notes
Out Loud
Chain your car to a tree
Coca-cola Suits

Lee

(Jeans)

Notorious BIG – Juicy

(Lyrics)

Grand

Puba

(Emcee)

Big Daddy Kane

(Rapper)

Big Daddy Kane – Smooth Operator

(Video)

Guru

(Rapper)
What is going wrong in the industry?

Lil' Dap

(rapper)
A what? Protector, a Screener, a Dojo
"I just wanted to get into the park and pick up the mic" –Blahzay Blahzay
Hard rocks are getting weirder
Pivot
Working with

Notorious B.I.G.

What is the prototype?
So you borrowed your mother's van…
DJ 50 Grand

Easy Mo Bee

(Hip Hop Producer)
DJ

P.F.

Cuttin

Carrying the crates
Staying focused on the dream
People hunt for your dreams
Hot Wax
Stickers
Independent business needs to study Wu-Tang
When the East is in the house…
Blackballed
Mecury (Record Label)
G.O.B. (Get on Board) providing you with the worldview perspective
No conferencing up

Dres

(rapper)
Trying to break the connection
Vegan
Peeling back the onion
Plants are the real source of protein.
They got to sell you meat
The art of unlearning
"We don't think you should rap without a passport" Blahzay Blahzay Quote
I walked away from millions
The industry dark side
Social programming
Understanding the Paradigm
Go inward
Power in the word
Energy doesn't have a name, feel my energy, feel my name.
How do you have a hit record on the label and nobody even knows you.
You had to be the best of the best.

~~~

~~~
We would love to hear your thoughts on the episode. Leave a comment on the Apple Podcast app and don't forget to rate the show.
This episode is sponsored by Gorilla Coffee.
Al Skratch talks Resiliency, The Music Industry and Investing in Oneself
On a pretty hot day in Washington Square Park I met up with Al Skratch to talk about his journey through the music industry, life, loss, family and resiliency. We also talked about Al's new project called G.O.B. (Get on Board) with Blahzay Blah, his early Ill Al Skratch days, collaborations with Brian McKnight, Michael Jackson, loving your craft, investing in oneself, travel, no expectations and other life lessons.
Keep Up with Al Skratch on Social
~~~
Show Notes
G.O.B. (Get On Board)
Washington Square Park
Letting go of expectations
The Sugarhill Gang (Rappers)
Earth, Wind & Fire (Band)
Kool & the Gang (Band)
Whitney Houston (Singer)
Rap is a pattern of rhythm
Dres (rapper)
Showbiz and A.G. (Hip Hop Duo)
Diggin' in the Crates Crew (Hip Hop Collective)
So how many members were there in a group?
The Sixth Man
Just-Ice (Rapper)
Cold Crush Brothers (Hip Hop Group)
Funky 4+1 / That's The Joint (original mix)
Easy Mo Bee (Producer)
WBLS (107.5 Radio Station)
The LG Experience (Producer)
When artist actually went to the studio together
Constructive Criticism
The Points (From Panther Soundtrack)
Various Artists- The Points (Panther Soundtrack) (1995 Track)
Leaders of the New School (Rappers)
The melodic structure
Say Less… (New York Said Has a Hat for That Sentiment)- Shout out to Juan.
Rule Number 1 is self-preservation.
Your mind can take you so many places.
Strong black mothers
Being grounded
Being the best
Throwback New York Said Episode– Daniel Rush Patton talks Being in a Coma, that EMS Life and Lessons Learned
The best show you ever did?
Advice you would give to someone who wants to be in the music industry? (Serious Artist Only)
Keep writing or producing whatever it is that you do on a daily basis.
Invest in yourself. (i.e. Time)
Align yourself with resources.
Be serious and diligent in practicing your craft.
Copyright and protect your art.
Become your worst critic.
Sun Rocking
Blahzay Blah (Hip Hop Artist)
Sun Rocking Feat G.O.B. (AL SKRATCH & BLAHZAY BLAH)
You put out good energy and it comes back to you.
Have some personal projects that are not around paper.
Funny how the Universe works
Focus on the family.
Being a man of your word.
Biggest lesson you've learned?
You just have to be resilient. You have to be flexible. The tree metaphor.
Appreciation of family-family first before everything.
The cycle of life, the journey.
"The complexities of New York, that is what I love about it…" Al Skratch Quote
Our prayers go out to our guest Al Skratch and his family for their losses.
~~~
We would love to hear your thoughts on the episode. Leave a comment on the Apple Podcast app and don't forget to rate the show.
This episode is sponsored by Gorilla Coffee.