Sophie Bramly talks capturing early hip hop culture in the 80's, the birth of YO! MTV Raps, Prince and a her trip to Russia with Futura 2000.
Listen to the Episode
Subscribe on the Following Platforms
Apple Podcasts | Google Podcasts | Spotify | Stitcher | TuneIn
Covered in this Conversation
Rarely Nervous | YO! MTV Raps Europe | That Ice – T Episode | Never a Script | Morris Day | Started Rather Well in Paris | Got Bored and Moved to New York | Too Much is Never Enough | Taking Pictures Slowly but Surely | Fab 5 Freddy | New York City Breakers | That Club in Union Square | DJs, Rappers and Graffiti Artists | Hip Hop Story Book from '84 | RUN DMC | Profile Records | A Singles Market | Beastie Boys – Cookie Pus | Meeting Rick Rubin at NYU | The Roxy | D. ST | Scorched Earth | 80's Pioneers | Grandmaster Flash | That "What's Up Thing" is a Code | Walk This Way (Sophie's Photography Book) | Julien Frydman | The Eye & The Historian | Vikki Tobak's photography book Contact High | Talking to Juan |Futura and Keith Haring | Wild Style | La Haine | DJ Sidney | Lost in Translation | Fed Up with Hip Hop | A Prince Story | Jerome Benton | You Guys are Racists | Yo! Bum Rush the Show | No Archive | Hidden in the Vatican | Video Music Box | Films for SWATCH: Jean Paul Gaultier – Dapper Dan – Futura 2000 | A Trip to Russia | Vasily Kandinsky | Ultra Paranoid | That Crazy Russian Movie | Ten Years too Early | Making God Laugh | Take a Picture of Me! | Men are Always Disappointed | With Very Little, You Can Build A Whole New World
About Sophie Bramly
The French photographer Sophie Bramly was just 21-years-old when she left her work and life in Paris to move to New York in 1981. Infatuated with the then-emerging Hip Hop culture, she spent the next several years shooting indelible photos of its most iconic personalities in the Bronx and in downtown Manhattan.
Almost 40 years later, two books devoted to that work were published: "1981 & +" and "Walk This Way." Both titles are now out of print.
Sophie currently lives in Paris.
Keep up to Date with Sophie Bramly
Official Website | Instagram | Walk This Way
A Selection of Sophie Bramly Photography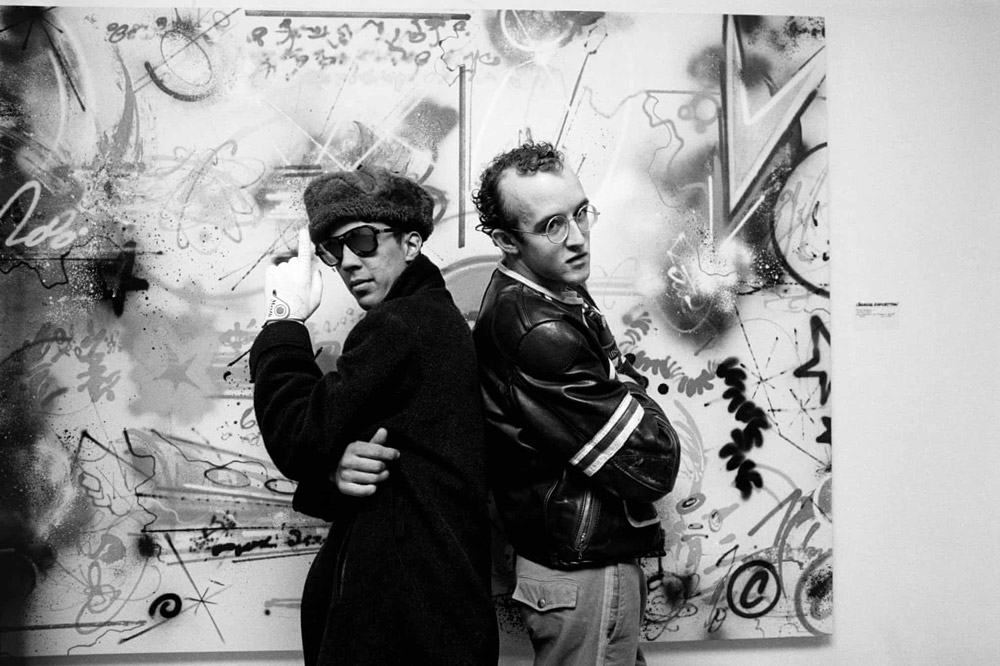 ~~~
Share This Conversation with a Friend