Jay Maisel talks 65 Years of Capturing New York
Jay Maisel and Amon met up for a fireside chat deep in the heart of midtown Manhattan. In this episode they talk about light, color, gesture, Arthur Miller, cigars, buying the "The Bank" also known as 190 Bowery, shooting 65 years worth of photography, editing and a new documentary by Stephen Wilkes called Jay Myself.
Big Love and Shout Out to Susan Norget Film Promotion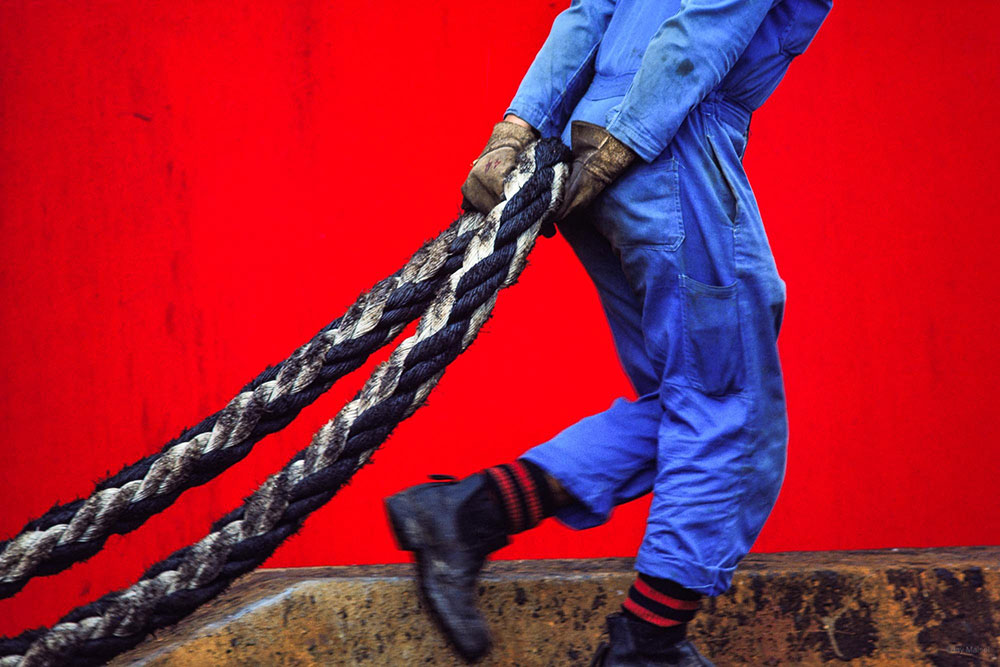 Stay Up to Date with Jay Maisel
Website: https://www.jaymaisel.com/
Instagram: https://www.instagram.com/jaymaisel/
See the Film, Jay Myself: Film Forum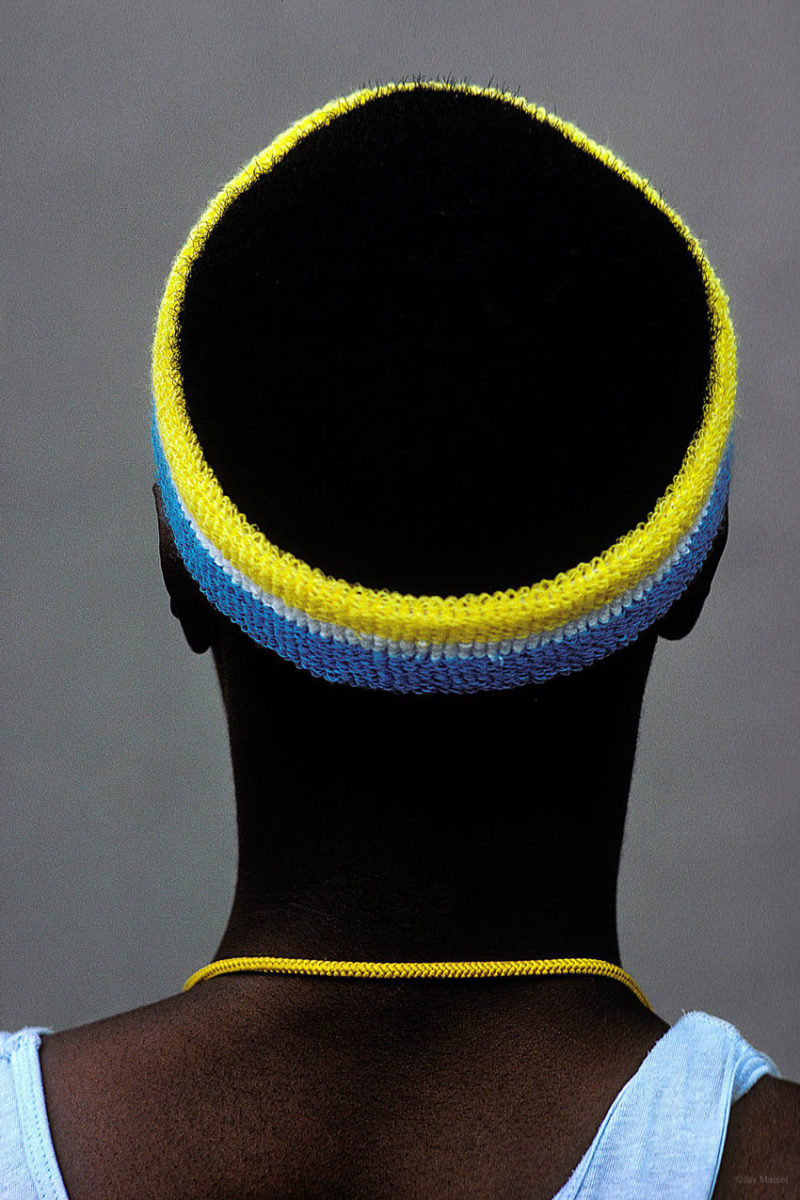 ~~~
Show Notes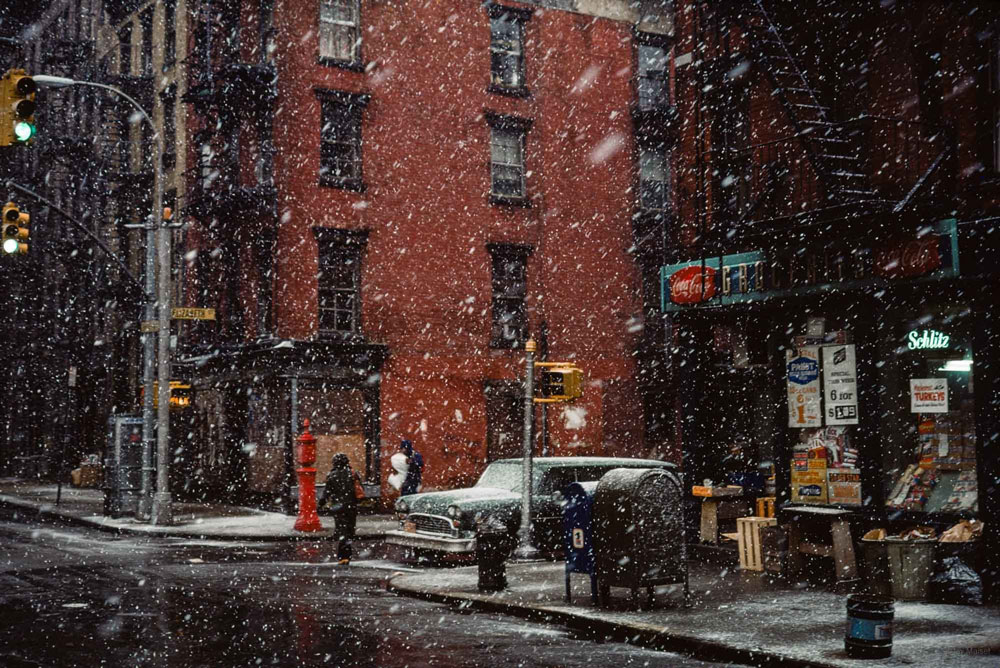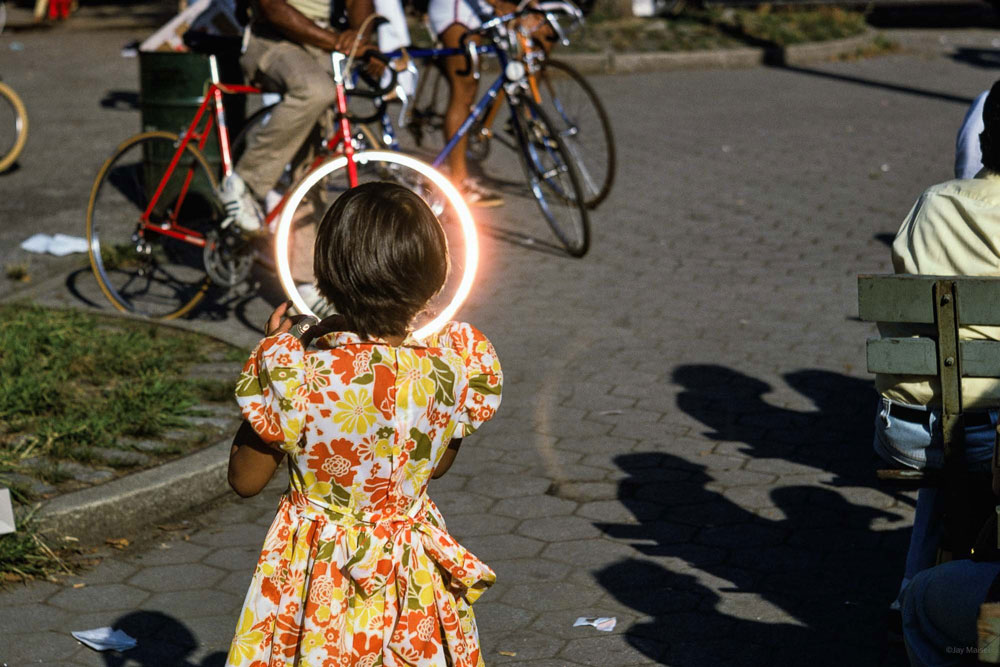 ~~~
We would love to hear your thoughts on the episode. Leave a comment on the Apple Podcast app and don't forget to rate the show.
Mark Bozek talks The Times of Bill Cunningham
The Times of Bill Cunningham is a film by Mark Bozek. Mark and Amon take a moment to converse about the inception, journey and process of taking Mark's film to the silver screen.
Show Notes
One minute interview
Fox Style News
QVC
This is not a drill…
Bill Cunningham

 

Carnegie Hall Studio
His camera is pencil
Be quiet more
Duke and Duchess of Windsor
Editing is the Art of Omission

 

Archive of 3 Million Photographs distilled to 25,500 Photographs then curated to 515 Photographs
Answers exponentially more questions

 

Learning more about Bill
Incredible New Yorker
Fashion Historian
Protect Bill's legacy

 

"Didn't know Armani from Salami…"
"If they don't pay you then they can't tell you what to do."
Lead with heart and passion

 

Up at 4am
The New York Times
Born in a Funeral Home in Detroit

 

Cinema Art Centre in Huntington, Long Island
Great voice of New York
Wrote voice over script
Wedding Crashers
First Time Filmmaker
Scar Tissue

 

Research and Proving the Research
Get it right
Tell a good story

 

Discovery
Reached out to Moby
Taking Shots in the Dark
Butler to the Stars
Webster College, St. Louis

 

Ruthless, Focus and Passion about the work
Profit and Loss Statement

 

Incredibly Lonely at the Top
Never Stop, Stay Curious
Relentless Curious

 

Nostradamus of fashion
Stay Up to Speed with The Times of Bill Cunningham
Website: https://www.billcunninghammovie.com
Instagram: https://www.instagram.com/bcunninghamfilm/
Film Synopsis
Narrated by Sarah Jessica Parker, The Times of Bill Cunningham features incredible photographs chosen from over 3 million previously unpublicized images and documents from iconic street photographer and fashion historian Bill Cunningham. Told in Cunningham's own words from a recently unearthed 1994 interview, the photographer chronicles, in his customarily cheerful and plainspoken manner, moonlighting as a milliner in France during the Korean War, his unique relationship with First Lady Jackie Kennedy, his four decades at The New York Times and his democratic view of fashion and society.
Director's Statement
I began work on this film on the day of Bill Cunningham's death in 2016 when I discovered a long-lost interview I had done with him from 1994.
Ten minutes into viewing the interview, I knew this would be my first film.
Eighteen months after discovering the interview, I was given rare access to Cunningham's remarkable archive of photographs and documents. Not only did Cunningham photograph his beloved New York City for more than six decades but he safeguarded – and in fact slept on – his treasure trove of photographs and documents. His previously unpublished archive will likely become one of New York City's most important.
Bill Cunningham
William John "Bill" Cunningham Jr. (March 13, 1929 – June 25, 2016) was an American fashion photographer and fashion historian for The New York Times, known for his candid street photography. He began taking candid photographs on the streets of New York City, and his work came to the attention of The New York Times with a 1978 capture of Greta Garbo in an unguarded moment. Cunningham reported for the paper from 1978 to 2016. During that time he never missed one single week of reporting.
Cunningham was born into an Irish Catholic family and raised in Boston. He never lost his Boston accent. He had two sisters and an older brother. His parents were religious and ran a strict household. He had his first exposure to the fashion world as a stock boy in Bonwit Teller's Boston Store. He later said his interest in fashion began in church: "I could never concentrate on Sunday church services because I'd be concentrating on women's hats." After attending Harvard University on scholarship for two months, he dropped out in 1948 and moved to New York City at the age of 19, where he worked again at Bonwit Teller, this time in the advertising department.
Not long after, Cunningham quit his job and struck out on his own, making hats under the name "William J." He was drafted during the Korean War and was stationed in France, where he had his first exposure to French fashion. After serving a tour in the U.S. Army, he returned to New York in 1953 and his work as a milliner. In 1958, a New York Times critic wrote that he had "cornered the face-framing market with some of the most extraordinarily pretty cocktail hats ever imagined." He also worked for Chez Ninon, a couture salon that sold copies of designs by Chanel, Givenchy and Dior. His clients in the 1950s included Marilyn Monroe, Katharine Hepburn and future First Lady Jacqueline Bouvier. Encouraged by his clients, Cunningham started writing, first for Women's Wear Daily and then for the Chicago Tribune. He closed his hat shop in 1962. Following the assassination of President Kennedy in 1963, Jacqueline Kennedy sent Cunningham a red Balenciaga suit she had bought at Chez Ninon. He dyed it black and she wore it to the funeral.
~~~
We would love to hear your thoughts on the episode. Leave a comment on the Apple Podcast App and don't forget to rate the show.
ICP's Curator-at-Large Isolde Brielmaier talks Inaugural Exhibitions at the International Center of Photography
This week we headed to the Lower East Side to converse with ICP's Curator-at-Large Isolde Brielmaier. In this episode we talk about the Tyler Mitchell: I Can Make You Feel Good solo exhibition, critical engagement with broad communities and the history of imaging.
Show Notes
Lower East Side
ICP International Center for Photography
Essex Market
Community and business relationships
Tyler Mitchell Exhibit
Curator at Large
Collaboration
Immersive
I Can Make You Feel Good
Black Utopia
Gut punching in optimism
Declaration of presence & joy
Expect to engage
Chasing Pink
Idyllic Spaces
Don't touch
Intention
Open for interpretation
Contact High Vicki Tobak Episode
Contact High
Erin Barnett, Director of Exhibitions
James Coup, Warriors Film
Visual culture
Beyonce shoot for Vogue
Larry Clark to Gordon Parks
No Genre Driven Boundaries
Use of Technology
NYU Tisch
Professor of Imaging
Dr. Deborah Willis, Department Chair
~~~
The opening exhibitions are:
Tyler Mitchell: I Can Make You Feel Good—the photographer and filmmaker's first US solo exhibition and the US premiere of several photographs, video, and installation works exploring new ways of interpreting Black identity today
CONTACT HIGH: A Visual History of Hip-Hop—a behind-the-scenes glimpse into how iconic portraits came to be through four decades of contact sheets from major photographers documenting the hip-hop movement
James Coupe: Warriors—a new series of moving image works that algorithmically categorize museum visitors and, using deepfake technology, inserts them into specific scenes from the 1979 cult classic film The Warriors
The Lower East Side: Selections from the ICP Collection—drawn from ICP's rich holdings of mid-20th-century works, it examines the role of images in enduring narratives about the Lower East Side.
~~~
About Isolde Brielmaier 
Official Website: https://www.isoldeb.com
Instagram: @isolde_brielmaier
For over a decade Isolde has worked internationally as a curator and cultural strategist, collaborating with noted contemporary artists, art institutions, companies and individuals to position them in the center of culture via headlining projects, cultural programming, social impact initiatives and partnerships that contextualize each entity in meaningful ways to drive buzz and engagement. Her diverse experience and broad reach highlights her ability to integrate and customize a global aesthetic into multiple platforms including art, design, architecture, technology, scholarship, fashion, publishing, public and private real estate as well as philanthropy.
Currently, Isolde is the inaugural Curator-at-Large at the International Center of Photography (ICP) in NYC. After six years as Executive Director and Curator of Arts, Culture & Community at Westfield World Trade Center, she is now the national advisor for Unbail-Rodamco-Westfield (URW), a role in which she advises on artist projects and installations, cultural events, strategic and community partnerships across the organization. Isolde is also Professor of Critical Studies in Tisch's Department of Photography, Imaging and Emerging Media at New York University, and continues to work on a range of cultural projects that bridge both the public and private sectors including commission based projects for Amazon Web Services | Smithsonian and the Peninsula Hotel Group. She serves as Editor at Large at Air Mail, Graydon Carter's new media venture and speaks regularly on topics related to art, culture and social impact.
Isolde has been profiled and featured in the NY Times, the Wall Street Journal, Elle, Vogue, Modern Luxury, WNYC Radio, CNN, Cultured, and Whitewall among others.
~~~
About ICP
The International Center of Photography is the world's leading institution dedicated to photography and visual culture. Cornell Capa founded ICP in 1974 to champion "concerned photography"—socially and politically minded images that can educate and change the world. Through our exhibitions, education programs, community outreach, and public programs, ICP offers an open forum for dialogue about the power of the image. Visit icp.org to learn more.
Highlights of ICP's new center include:
40,000 square feet of exhibition, education, and administration space
Educational programs at all levels from youth to adult via continuing education classes, two part-time programs, three full-time one-year certificate programs, and an MFA program in association with

Bard College

A research library featuring over 22,000 books, artist files, and periodicals
An expanded shop with a comprehensive photography book selection and imaginatively curated objects and apparel
A new café offering pastries and sandwiches prepared by Café D'Avignon and featuring La Colombe coffee and tea
Extended general hours: Monday through Sunday 11 AM–7 PM; open until

9 PM on Thursdays

; closed on Tuesdays
New admission fees: Adults

$16

; Seniors (62 and Over), Students (with Valid ID), Military, Visitors with Disabilities

$12

(caregivers are free); SNAP/EBT card holders

$3

Free admission: ICP members and ICP students; all visitors 18 years old and under

Pay by donation hours: Thursdays from

5 to 9 PM

and the last Saturday of the month from

11 AM to 2 PM
ICP's new visual identity, designed by Pentagram, will launch with the opening of the new space. The logo harkens back to the stylized ICP acronym on the letterhead Cornell Capa used to announce ICP in 1974. Updated for the 21st century, the three letters (ICP) can now take an infinite number of forms, reflecting the countless and critical ways that photographers frame our world today.
~~~
We would love to hear your thoughts on the episode. Leave a comment on the Apple Podcast App and don't forget to rate the show.
Stephen Wilkes talks Passion, Magic and his documentary film Jay Myself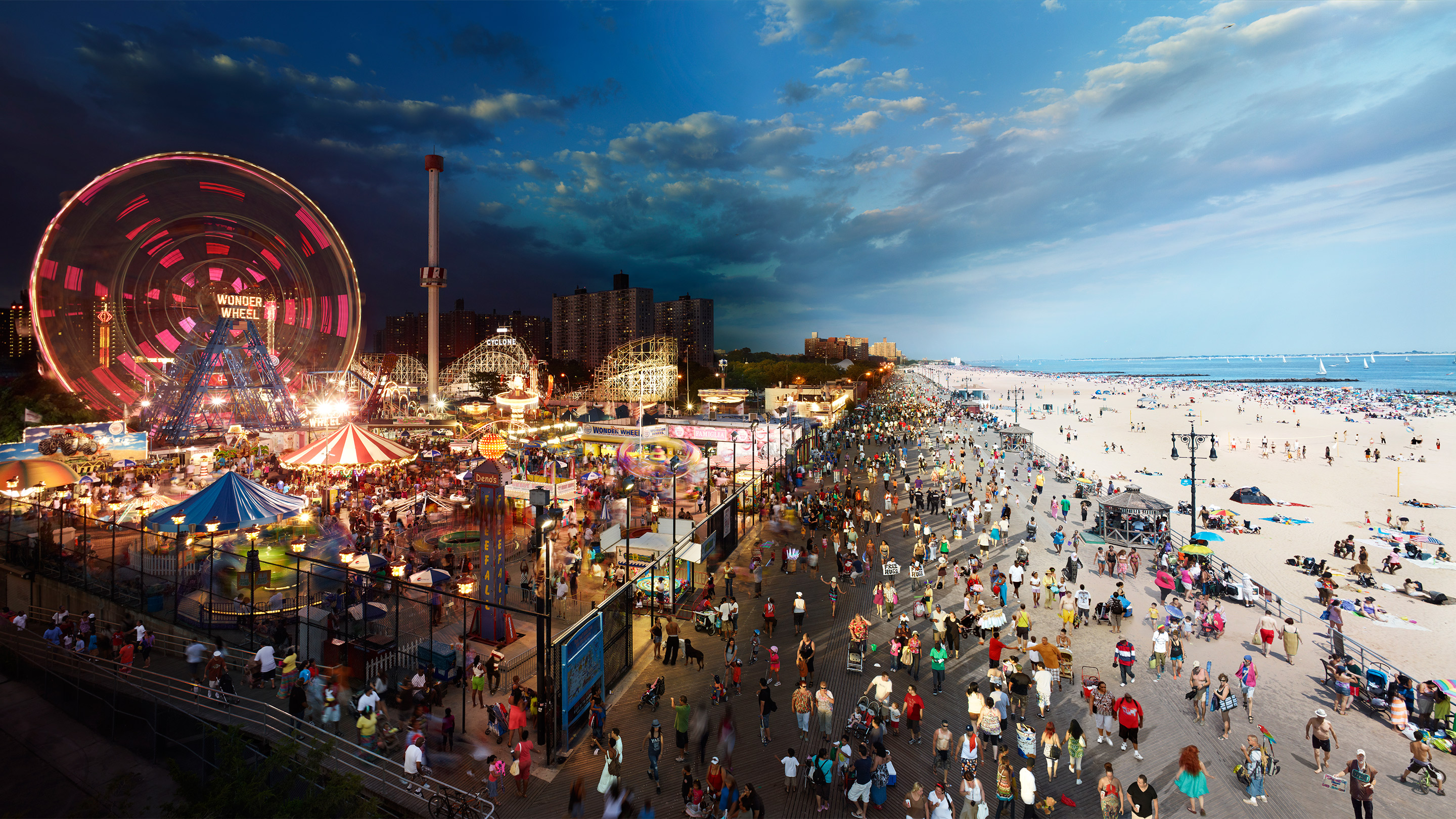 Today's guest on the show is artist, photographer and first time director Stephen Wilkes.  Stephen is well known for his photographs of Ellis Island, Bethlehem Steel as well as being the creator of the panoramic photo-series Day To Night. Stephen is also the director of the new documentary film Jay Myself now playing at Film Forum. If you enjoyed last week's episode with Jay Maisel then you're going to love this conversation.
Big Love and Shout Out to Susan Norget Film Promotion
~~~
Keep Up to Date with Stephen Wilkes
Website: https://stephenwilkes.com/
Twitter: https://twitter.com/swilkesphoto
Instagram: https://www.instagram.com/stephenwilkes/
~~~
Show Notes
Production companies: Mind Hive Films, Crooked Mile
Distributor:Oscilloscope
Director:Stephen Wilkes
Screenwriter:Josh Alexander
Producers:Henry Jacobson, Emma Tammi, Bette Wilkes
Executive producers:Stephen Wilkes, Jennie Wilkes, Michael Hirschmann
Directors of photography:Stephen Wilkes,Jason Greene
Editor:Armando Croda
Composer:Joel Goodman
Co-Executive Producer: Doug Blush
Additional Editing: Daniel Haworth
Music Supervisor: Jonathan Finegold
Shout out to Chris!
Shooting since I was 12.
"Do you remember what your first visual inspiration?" (interview question asked by Stephen Wilkes of Jay Maisel)
Bear witness
Evolved Visual Language
A gift to Jay
The importance of mentors
A brief History of Kodachrome by claire suddath Time June 2009
Documentaries
Love Letter to Jay
Mentor the audience
Statement images
Signatures
The arc of his life
Paul Simon– Singer Songwriter and Actor
Do your homework, be prepared, but ultimately be present.
You are handed a card.
The joy of seeing
Seeing and looking
Work of art
Dismantling his best friend
Moving
Deconstruction
Amanda Maisel
Jean Michel Basquiat– Artist
Keith Haring– Artist
Barking Dogby Keith Haring
 Louise Nevelson– Artist
Roy Lichtenstein– Artist
Chalkboard
Bethlehem Steel – The Fat Lady Sang
The power in words
Jason Greene– cinematographer, photographer and documentary filmmaker
"You can't ever really smell yourself." Jay Maisel Quote
The character of Jay
Horace Silver– American Jazz Pianist
Film is collaborative
Great listener
Objectivity
Life Magazine
Bob Ciano – The Art of Jazz: Designs from the golden age of Modern jazz (interview)
Mark Webber
Passion Project
Shout out to Les!
Zone system for color
Pinhole lens
History in light
Moment of Discovery
Moment of Photography
Connection of My Mother
Parallels
Sensitivity
Learn from everything
Be a little uncomfortable
"I want to do things that inspire people. I want to do things that make statements." – Stephen Wilkes Quote
Love what you do & you will never work
Hard work and passion
Capturing ice crystals
Jay Maisel on Color(Ice Crystals Images)
Ice Crystals, Orangeby Jay Maisel
See Jay Myself more than once!
~~~
We would love to hear your thoughts on the episode. Leave a comment on the
Apple Podcast App 
and don't forget to rate the show.