The Keys and Reeds of Grammy award-winning artist Casey Benjamin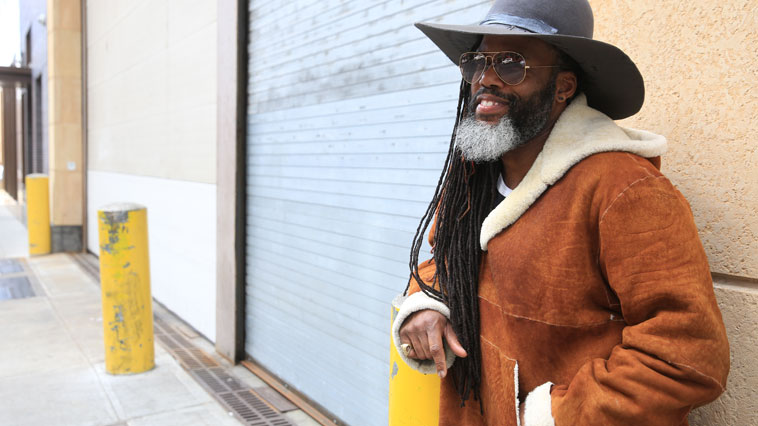 Live from the West Village today's guest on the show is Casey Benjamin aka DJ Stutzmcgee. Casey is a 2X Grammy award winner, multi-instrumentalist, songwriter, producer, DJ, Yamaha artist and muscle car enthusiast. In this episode we have an in-depth conversation about his beginnings as a saxophonist, the vocoder, DJing, racism, Prince experiences, style, racing cars and the Robert Glasper Experiment.
Stay Up To Date with Casey Benjamin
Show Notes
Jamaica Colosseum Mall

Touring is not easy and it is not always fun.
Lobby Call
"3 or 3,000 I still talk to the audience after the show." – Casey Benjamin
Poland Spring Water

Get On Up

Movie Trailer

Stevie Wonder – All I Do Is Think

About

You

(New York Said Staff added this one because we love this song.)

Maxwell Women's Work

Video

Chromeo

– Juice

Video
Patrick "P-Thugg" Gemayel
Sez Who Sez Me from First Sessons by HEAVy

Truth

by Kamasi Washington
Avant Yard
Survival Soundz Band
"Style is like cuisine." – Casey Benjamin
Would love to learn how to fix cars
Optimism, courage, and leaps of faith.
Did you know James Brown lived in Queens, NY?

The New School

(University)
"Signature is everything, recognize your individuality."-Casey Benjamin
Consistency

Joy in Repetition Prince & NPG

Bonus for Reading all the notes!!!
Failing makes you stronger.
Classic will always be relevant. Class wins.
Queens all day!!!
—
We would love to hear your thoughts on the episode. Leave a comment on the Apple Podcast app and don't forget to rate the show.
This episode is sponsored by Gorilla Coffee.
Blahzay Blahzay talks Social Programming, Paradigms and the Art of Unlearning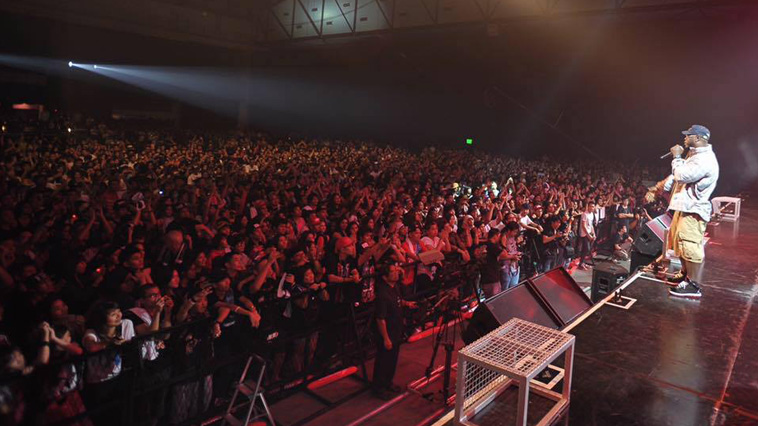 Put out the word Blahzay has emerged to give New York Said an hour of his time. We appreciate that. In this episode we talk about his early days in hip hop, eating right, dream hunters, the G.O.B. project with Al Skratch and going inward.
Keep Up with Blahzay Blahzay on Social
~~~
Show Notes
Out Loud
Chain your car to a tree
Coca-cola Suits

Lee

(Jeans)

Notorious BIG – Juicy

(Lyrics)

Grand

Puba

(Emcee)

Big Daddy Kane

(Rapper)

Big Daddy Kane – Smooth Operator

(Video)

Guru

(Rapper)
What is going wrong in the industry?

Lil' Dap

(rapper)
A what? Protector, a Screener, a Dojo
"I just wanted to get into the park and pick up the mic" –Blahzay Blahzay
Hard rocks are getting weirder
Pivot
Working with

Notorious B.I.G.

What is the prototype?
So you borrowed your mother's van…
DJ 50 Grand

Easy Mo Bee

(Hip Hop Producer)
DJ

P.F.

Cuttin

Carrying the crates
Staying focused on the dream
People hunt for your dreams
Hot Wax
Stickers
Independent business needs to study Wu-Tang
When the East is in the house…
Blackballed
Mecury (Record Label)
G.O.B. (Get on Board) providing you with the worldview perspective
No conferencing up

Dres

(rapper)
Trying to break the connection
Vegan
Peeling back the onion
Plants are the real source of protein.
They got to sell you meat
The art of unlearning
"We don't think you should rap without a passport" Blahzay Blahzay Quote
I walked away from millions
The industry dark side
Social programming
Understanding the Paradigm
Go inward
Power in the word
Energy doesn't have a name, feel my energy, feel my name.
How do you have a hit record on the label and nobody even knows you.
You had to be the best of the best.

~~~

~~~
We would love to hear your thoughts on the episode. Leave a comment on the Apple Podcast app and don't forget to rate the show.
This episode is sponsored by Gorilla Coffee.
Al Skratch talks Resiliency, The Music Industry and Investing in Oneself
On a pretty hot day in Washington Square Park I met up with Al Skratch to talk about his journey through the music industry, life, loss, family and resiliency. We also talked about Al's new project called G.O.B. (Get on Board) with Blahzay Blah, his early Ill Al Skratch days, collaborations with Brian McKnight, Michael Jackson, loving your craft, investing in oneself, travel, no expectations and other life lessons.
Keep Up with Al Skratch on Social
~~~
Show Notes
G.O.B. (Get On Board)
Washington Square Park
Letting go of expectations
The Sugarhill Gang (Rappers)
Earth, Wind & Fire (Band)
Kool & the Gang (Band)
Whitney Houston (Singer)
Rap is a pattern of rhythm
Dres (rapper)
Showbiz and A.G. (Hip Hop Duo)
Diggin' in the Crates Crew (Hip Hop Collective)
So how many members were there in a group?
The Sixth Man
Just-Ice (Rapper)
Cold Crush Brothers (Hip Hop Group)
Funky 4+1 / That's The Joint (original mix)
Easy Mo Bee (Producer)
WBLS (107.5 Radio Station)
The LG Experience (Producer)
When artist actually went to the studio together
Constructive Criticism
The Points (From Panther Soundtrack)
Various Artists- The Points (Panther Soundtrack) (1995 Track)
Leaders of the New School (Rappers)
The melodic structure
Say Less… (New York Said Has a Hat for That Sentiment)- Shout out to Juan.
Rule Number 1 is self-preservation.
Your mind can take you so many places.
Strong black mothers
Being grounded
Being the best
Throwback New York Said Episode– Daniel Rush Patton talks Being in a Coma, that EMS Life and Lessons Learned
The best show you ever did?
Advice you would give to someone who wants to be in the music industry? (Serious Artist Only)
Keep writing or producing whatever it is that you do on a daily basis.
Invest in yourself. (i.e. Time)
Align yourself with resources.
Be serious and diligent in practicing your craft.
Copyright and protect your art.
Become your worst critic.
Sun Rocking
Blahzay Blah (Hip Hop Artist)
Sun Rocking Feat G.O.B. (AL SKRATCH & BLAHZAY BLAH)
You put out good energy and it comes back to you.
Have some personal projects that are not around paper.
Funny how the Universe works
Focus on the family.
Being a man of your word.
Biggest lesson you've learned?
You just have to be resilient. You have to be flexible. The tree metaphor.
Appreciation of family-family first before everything.
The cycle of life, the journey.
"The complexities of New York, that is what I love about it…" Al Skratch Quote
Our prayers go out to our guest Al Skratch and his family for their losses.
~~~
We would love to hear your thoughts on the episode. Leave a comment on the Apple Podcast app and don't forget to rate the show.
This episode is sponsored by Gorilla Coffee.
Food Stories, Music and Good Eats with Singing Chef, Jackie Gordon
I hope you've eaten because today we are talking with Singing Chef, Jackie Gordon . In this episode we talk about fried English muffins, Montgomery's Cheddar, chicken wings, umami as well as food stories, music and Jackie's family history.
~~~
Show Notes
Stay up to date with Jackie Gordon
Nurture or Nature
Food People
Food was God
Pregnant by a Black Man
Cook her way to America
The Panama Canal
The cooking gene
Cooking on a Shoestring Budget
Gloppity Goop
Raised by Lesbians
Fermage Romanesque
Best friend Chip
Gardening
Fried zucchini flowers
Seed exchange
Growing beans out of a plastic cup
Stone Soup
Having your wits about you
Too white for the black kids
What's your race?
I'm an Other
Brooklyn Tech
Always a Hustler
If you want something done, Jackie will get it done
Decimating things
There is no box
Paid to Act
Shy kid hiding the ham
Food People are the best people
A good story should make you laugh, gasp or cry.
Good Story
Draw the audience in
Specificity
This story has to take them on a journey
Beginning, middle and end
An emotional journey
Be premeditated about where you're taking your audience
Know why they should be interested in where you're taking them
Your story should be compelling and entertaining
Move your audience
The Magic Cookie Ladies Meets Frankencake
The Fried Chick Theory
Misconceptions of Jackie
I Love Silence
The Fix this Kit
Teas:
Cream rutabaga
Camperdown Elm
Fried English muffins
Fry all of the muffins
Two Boots Pizza
Cronut
Date Cheese
Umami
Dive in it
Doing what you're passionate about
~~~
We would love to hear your thoughts on the episode. Leave a comment on the Apple Podcast app and don't forget to rate the show.
This episode is sponsored by Gorilla Coffee.